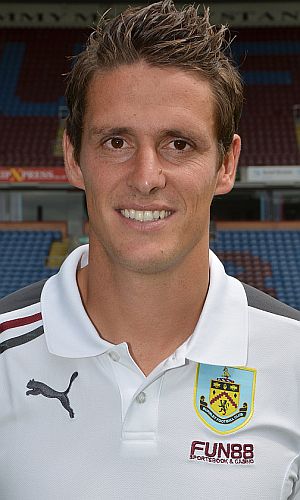 Leicester's hopes all but ended in defeat at Millwall on Saturday but Pearson said ahead of tonight's game: "We have three games left and we go again on Tuesday night. It was a poor result for us (Millwall) but we have three games left and I don't intend for us to run it out.
"We have to get back to business on Tuesday. It is a big blow. I think we always had to try to win our last six games to have a realistic chance.
"In terms of the aspirations of the club, we have underachieved this season but we will still try to finish the season as strongly as possible."
Tindall again stood in for manager Eddie Howe and he pointed to the record this season, so far, of ten away wins. "Our away form has been terrific this year and if we can go to Leicester and equal the record it would be a fantastic achievement for us.
"The consistency of our results at home is a disappointment, but we are delighted with our away form and considering the away form was a bit of a struggle when we arrived, to win ten games away from home in any division I think is a great achievement, let alone to do it in the Championship and some of the places we've done it.
"So if we can go to Leicester and equal that record then what an achievement it would be and we still have an away game to come at Blackpool.
"We're frustrated because we have dropped a lot of points we have been disappointed with and which we shouldn't have dropped, but if you said to us with the changes that have been made and the ins and out that have gone on this year are we pleased and are we going in the right direction? We would probably say 'yes we are'.
"We have used probably the fewest number of players in the Championship this year. We have got a very small squad so to still be where we are I think is a great achievement and hopefully we can learn from our mistakes this year, gain from the experience and push on for next year.
"We just want to finish the season on a positive note and if we can do that in the remaining three games then it will leave us in good stead for the start of next season."