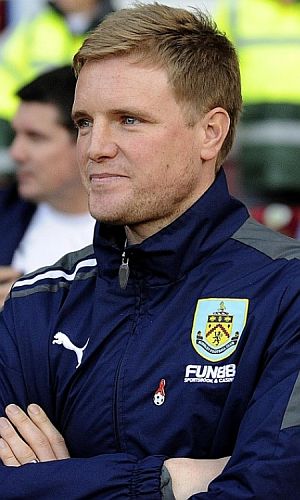 Having ensured their season will be extended, Holloway said: "I am delighted for the club, the fans and the players but whether we can beat the other teams in the play-offs is on an absolute knife-edge because it is really tight.
"Hopefully we can keep the energy we have. It is a fantastic achievement and hopefully we can really enjoy ourselves from here on in.
"The crowd were magnificent today and they can play a huge part in what happens next. We can go now into the next few games dancing and singing after the huge disappointment of getting relegated last year. It is a lottery but at least we have a ticket.
"We started brilliantly, got a goal and then Burnley took over. They took the initiative and worked our goalkeeper hard so it was absolutely vital for us to go in ahead at half-time.
"When the second goal went in it was a lot more comfortable. The nerves disappeared and we showed how relaxed and attacking we can be, but it was a very flattering scoreline for us to say the least.
"Hopefully that second-half performance bodes well but we are keeping clean sheets too and not conceding stupid goals."
Howe saw Burnley capitulate in the second half as three goals went in to add to the one in the first half.
"It turned out to be a difficult afternoon and it could have been so different," he said after the game. "I thought we did so well in the first half. We were well in the game, got numerous crosses in and their keeper made some good saves.
"We came in a goal down having had enough chances to have scored two of three ourselves. Not only did we think we should be ahead, but within a few minutes of the restart we were two goals down and from then on it's very difficult.
"It was a tough second half form there and we conceded some poor goals today, which has been unlike us and I think the scoreline is hugely flattering to them. We contributed to our own downfall and we have to learn from that."
He added: "It's a shame we didn't get the result for the fans. They gave us tremendous backing today, as they have all season. We'd only lost one in seven before today, so we were confident we could send them home happy again here.
"That first half show the margins between the top sides in this league, but to be successful you have to be consistent and that's the key message for us going into next year."