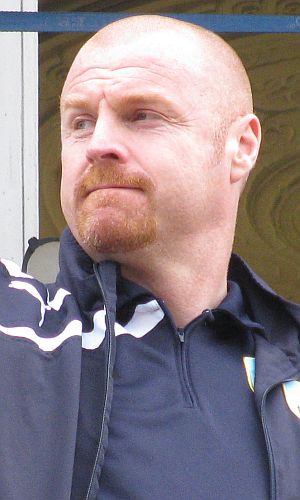 Mark Hughes saw his side reach 51 points, a Premier League record for them. He said: "We are absolutely delighted to have bettered the points tally that we achieved last season, because it has taken an almighty effort to have done that.
"We have had to work harder for it this year, given the amount of injuries we have had to deal with to key personnel during the past eight or nine months."
He continued: "We weren't able to hit the levels that we did against Spurs this afternoon, but credit to the players because they found a way to take something from a very difficult game. Thankfully, results elsewhere (Everton beating West Ham) have helped us out and we have finished ninth again, which is a tremendous achievement for us.
"This club hadn't previously achieved back-to-back top ten finishes in the top flight for forty years or so, so you have to give credit to the lads for what they have done this season."
Hughes had said previously that his captain Ryan Shawcross wouldn't play, but he led them out today. Hughes explained: "He went out there in training, gave it a go and put his hand up to say he wanted to play today. He was a leader for us today and produced a big performance for us, just as he does every week.
"Jack Butland has had three games for us now and he has arguably got better with each match that he has played. He kept us in the match at key moments today and, for me, that is a sign of somebody that is capable of playing and starring at the highest level.
"That said, Asmir (Begovic) will come back for the last game against Liverpool, and rightly so, because he has been our number one throughout the season."
Burnley's difficulty in scoring goals reared its head again today and Sean Dyche admitted: "It was probably a game that encapsulated our season. The players gave everything, regardless of last week when people might have been wondering if we had enough in our stomach to go hard again.
"We did everything but score a goal and unfortunately that has come around too many times this season. I feel like a broken record, because we created good chances but didn't take them and we gave their keeper a chance to save them, rather than forcing him to make world class saves."
Again he spoke about the Burnley supporters. "The fans have been terrific," Dyche said. "There's a lot of frustration in football and fans can react to situations in a very short space of time. Ours haven't. They have been strong throughout and resolute in their belief in the backing of the players.
"I can only say thank you so many times, but they know my words are authentic. That honesty resonates well with people here and they have backed it."
Over the season, the manager has often had to bat away questions on Danny Ings in press conferences, but today he confirmed that the striker has probably played his final home game for the club.
Ings is out of contract in the summer, something I think the whole world knows by now, and Dyche said he didn't expect him to play another home game for the club.
Regarding his players, he said: "You can never give 100 per cent guarantees. Obviously Danny is the outstanding one, but we are in a good place financially and most of the players are under contract, so we think we are in a strong position and there is certainly no thought from the club shipping out players, that's for sure.
"It's probably that was a farewell from Danny though. The sounds coming out of him and his agent make it probable that he will be going elsewhere.
"There is a kind of message going out that they will be looking for pastures new. That sometimes happens in football and every player has the right to run their contract down if they want to, so we will see what happens in the summer."