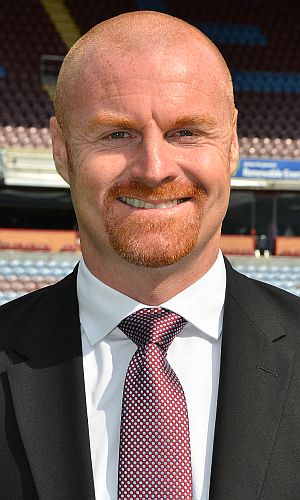 Steve Clarke is the man in charge at Reading. He replaced Nigel Adkins in December of last year and has seen his side make a decent start to the season with a win at Bristol City last time out in the league.
He gave his players some time off this week to try and help get over some slight injury problems. He said: "We gave the players a day off on Wednesday. We have the normal bumps and bruises, and we've got players that have been out for a little period of time that are still a doubt for us.
"But it was nice to give them a day off yesterday, we had been together for fifteen consecutive days before that with no rest, so it was nice to give everybody a chance to clear their mind and go again.
"There was no day off and no respite in there. Everyone was here at the training ground every day working as hard as we can to get points on the board for the club. Sometimes it is nice to just have one day where you can switch off just a little bit. I think most of them managed to switch off yesterday, for me it's not so easy."
Clarke admits he's expecting a different sort of game to the one they met with at Ashton Gate.
"Burnley will be strong, solid, well organised and difficult to beat," he added. "They have started the season well. Sometimes there is a little bounce effect when you get relegated, and you don't start so well, but Sean and his team have started the season well and we're looking forward to a really difficult game.
"It'll be a different type of team to Bristol City. Steve Cotterill brought his team up with a very attacking philosophy, and Sean has got a philosophy that you have to be well organised and hard to beat.
"They will be two totally different games, they'll cause us different problems. Burnley are the home team so the onus is on them to come and attack us, and we have to defend well and hopefully we can score a few goals.
"Burnley have kept a bulk of their squad together, they've been together a long time and when you watch them play you know that they understand each other's games very well. It will be a tough afternoon for us, but hopefully we can make it a tough afternoon for them as well."
Sean Dyche is looking for Burnley to continue the recent form at home that has seen us win the last three games. "If you look at most teams, across all four divisions, home form is the backbone of the season," he said. "We are going along nicely at home and long make that continue on Saturday.
"Reading started the season a little bit quietly, then made some big signings. They have put a lot of money, certainly into Vydra, and they have some good quality players. You always have to be aware of the opposition, but we have to trust in what you do as a group and I think we do.
"There were a couple of question marks really early in the season, as people do nowadays, but that's the way it goes. We felt we were on to something with this group though. They are becoming a group who can become competitive and there have already been good signs of that with the run we've been on.
"We need to keep the ball better and secure it better and sometimes that's hard, but obviously now we are looking to build in another performance that can win."