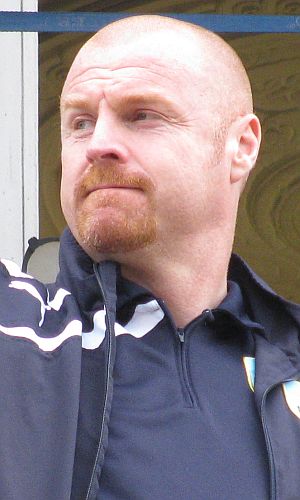 Robinson said after the game: "I want to say a big thank you to the fans who travelled today and to my players, I thought they were excellent again.
"It's difficult to keep saying this but we have to because we deserved more than we got out of the game today once again and if the players keep believing in what we are trying to do and keep believing in our philosophy and keep believing most importantly in themselves they will get results.
"I imagine Burnley, Middlesbrough and Reading in the top four or five and they've been our last three away games so the fixtures have been difficult away from home and that's what we have to realise as well. We drew at Reading, we were in it massively at Middlesbrough, losing to a wonder goal from Stewart Downing, and we were certainly in that game today and we should have had a penalty.
"The assessor is walking across now and I hope he's going to have a long chat with the referee because I thought he made some very poor decisions today.
"People need to keep believing in each other. We looked the better team today but we have all season, and that's the pleasing thing. We are getting better and we are going to get better because we are going to work harder and we are going to stick together and we need to keep the belief. We are going to be alright, I know we are, because I have faith in these players.
"I can't ask no more from any of my players, I sound like a broken record but it's true. Thank you to the fans. I think we have come here to a very good football team, a wonderful football club, a tremendous addition bringing value to the Premier League and we didn't look like a team that had just been promoted, certainly not. We looked a good side."
Sean Dyche was certainly the happier of the two managers as he saw us win back to back home wins in the space of a few days. "You want your home to be a fortress and there were good signs again," he said.
"To be honest, it should have been over before half time. Everyone in the stadium was scratching their heads how it was 1-1.
"It would have been even more comfortable if they'd had a man sent off in the first half, which he should have been for the foul on Andre when he's through on goal.
"Once we got ahead again and the game ran down, they threw caution to the win and every credit to them, but I am really pleased with the mentality of the players to see that one through and grab another valuable win."
Sam Vokes and George Boyd got the goals and Dyche said: "I must mention the two goals because they were sublime finishes and the fans here had a treat with those tonight.
"But I think we've shown two sides of what we are about as a group tonight. The obvious one is the energy and desire, but there was also some really good football and we created some really good chances.
"We've been looking to be more fluid in that department and we were this evening. Then, in the last twenty minutes we have shown that resilience, mentality, framework and organisation to see the game out in the defensive side.
"Tom will be disappointed to pick one out of the net, but on the other hand he's made only one more save of any note and we've got a good habit of keeping him quiet, and when we don't he makes good saves, so it's a good mixture at the minute."