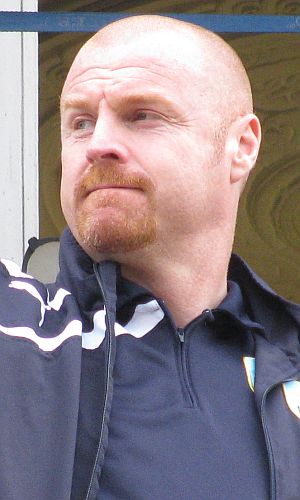 For the second time this season Mauricio Pochettino's Tottenham earned a draw at Turf Moor. It was 1-1 in the cup but after today's goalless affair he said: "It was a tough game. We fought hard and the second half was good from us but not just good enough to win.
"We created some chances but there is a balance we want after Leicester when we conceded three goals. I was pleased not to concede a goal but at the same time we dropped two points and that's difficult.
"If you want to play in big things you need to win games, but Burnley are a very tough team and made it difficult. It's true that we maybe lacked patience to create some more chances but that can happen sometimes.
"You always need to win at a club like Tottenham, but we have to look forward, to fight in our next seven games and try to finish as high as possible. We know it will be difficult (to get into the Champions League places) but we will try."
Sean Dyche, however, was pleased to get another point. "I think it's a good point," he said. "I thought we delivered a very good performance and a very solid performance, enough to edge the game I felt.
"We had the best chances and kept them very quiet. You're talking about a side who has spent a couple of hundred million pounds on their squad.
"I'm pleased with another clean sheet and while obviously we're always hungry for three points, two clean sheets from the last three bodes well.
"There was a good framework to the team, good energy and endeavour to win a football match that will be vital as the games tick by. I don't think this was a classic but we produced some good pockets of play and the pressing was excellent.
"The biggest sign there is, is that there is absolute life in what we're doing here. Everyone can see that, everyone talks about it and that was on show again today."
Dyche admitted the players were disappointed not to have claimed all three points but admitted: "That's a sign of our progression that we're weirdly disappointed not to beat Tottenham at home, with a clean sheet on Sky. That's a sign of the belief we have in the group.
"The margins are tight, I mention it all the time and people are probably getting bored of it, but it's the truth and you saw it again today. I think that is one of those games in the Premier League where if we nick one, hopefully they don't and we win the game."