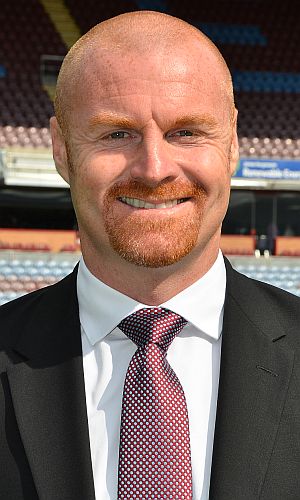 In his press conference, Mark Hughes spent much of the time looking forward to next season and beyond, the transfer window and the likes but with his side close to breaking their best ever points total in the Premier League he admitted: "We have two games to hopefully exceed what we achieved last season, starting with the one against Burnley tomorrow.
"I would say that it's been an even better season than last for us given the nature and amount of injuries we've had to contend with." Looking on, he added: "I'm really enjoying it here. I have a real good feeling about this place and feel there is even more for us to progress."
Hughes was asked about the Clarets and was very complimentary. He said: "It was always going to be difficult for Sean but he's kept his team honest, he's kept them competitive. Nobody's really turned them over to any great extent, they've always been very much in every game they've played and that's credit to them.
"I think that shows they've got a group that are working really hard. The standard is very high in the Premier League as they have found out but you can't question the character of the group that Sean's brought together and managed.
"It shows him great credit because it is very easy to feel that it's a league that is a little bit beyond you as a group but the scale of a manager is to keep the group growing and certainly Sean's been able to do that and that's credit to him and the players that he's had."
There is no let up for Sean Dyche as you would expect and he wants his players to deliver two more good performances before the season ends. "Life goes on," he said. "From the outside it was always deemed to be impossible and our job was to make that possible.
"But the disappointment dissipates quickly because we believe that we've given everything to try and be in there. There has been real growth in the side and the players have moved forward considerably, gathering experience, know-how and belief.
"We will have a greater time for reflection over the summer, but we still have two games to go and the way we work here, despite what has happened, is that we'll be ready. We lay down certain rules of how we go about our business and we want them to be adhered to.
"Behind that, there are obviously thoughts on next season, but my focus can't be lost on that completely because we still have two important games. They are important for our fans, our players and for our mentality."
Speaking about Stoke, he added: "I don't know Mark that well, but he doesn't seem the type to me to let his players see the campaign out. I think they'll be wanting to win and they are going for a record points total, so we can't expect anything but a tough game."
He spoke briefly about beyond this season and in player recruitment. "The list to move forward, regardless of what division it is, is very similar," he said.
"f you look at recognised Premier League players, it's highly unlikely you are going to get them for the amount of money that this club had a chance to spend, or going forward. For one, they are earning way above the pay scale that we can offer and the fees would probably be similar.
"We went for certain individuals in the Championship, but they also have backers who are bankrolling the club to tens of millions of pounds a year and they asked for massive fees."