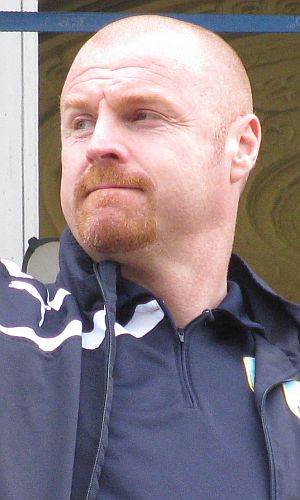 Bruce had appeared confident of a win ahead of the game but it was the Clarets, who were still relegated on the day, who took the points with a Danny Ings goal and after the game Bruce admitted: "It was a tense afternoon and with tension comes a fear to play.
"Unfortunately that is what happened to us. The whole thing got to the team and we didn't perform to anywhere near the level you need to in this league.
"From where we were a week ago after the performances against Crystal Palace and Liverpool to what we've seen in this game is the frustrating thing for us all. If we're being honest, this has happened too many times.
"We didn't do enough to create enough good chances. We didn't play with the energy or speed we needed. We moved slowly, we passed the ball slowly and it was an awful afternoon."
He added: "It doesn't matter who you're playing on paper, you have to perform. Nobody was giving us a chance a fortnight ago, and now we've got to believe again that we can go and get a couple of results.
"We've got to dust ourselves down now because we've got a huge challenge and we're not going to give up yet."
Burnley's fight for Premier League survival ended despite the win and Dyche said: "It would have been going into folklore if we could have got it over the line in these last three games."
He continued: "The thing I was pleased with today was there was no thought of the what ifs. Once again I am absolutely delighted with their mentality, and in the end it's close but no cigar for us.
"There has been a great resilience from the players to keep going around the country and putting in performances, but just not enough unfortunately to get us over the line.
"We have created enough and been competitive virtually every game. We have gone home and away on the front foot, with belief, spirit and some real quality. We've learned this is a tough league and you have to take those defining moments.
"There has been no lack of effort or belief. We have kept fighting, demanding and believing . There are a lot of good things, but underlining all that is the disappointment of not retaining our status in the Premier League. We have fought very hard to get where we have and for it to go away is disappointing."
There are positives, Dyche feels, that we can build on. He said: "Overall, we make sense of it all and move forward. I can't even tell you how much better shape this club is in from two and a half years ago.
"We had just jumped from 16th to 13th in the Championship. Well we've come a long way in that time and there will naturally be a reflection over time, but right now it's disappointment because I wholeheartedly believed, along with my staff, players and the fans, that we could stay in the Premier League again."