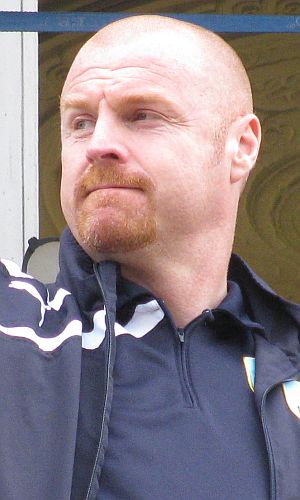 McCarthy has been in the Ipswich hot seat two days less than Dyche has held the manager's position at Burnley. He's improving them year by year and he said after last night's win: "It's a lovely feeling to be top of the league. Just 43 games to go now. Roll on May.
"I can't keep going on about that Brentford game but it still irks me. Not the performance, just those two goals (Ipswich led 2-0 on the opening day of the season at Brentford before conceding two stoppage time goals). We should be sitting here with nine points.
"We have reacted well from the disappointment of those goals though and won three on the trot."
He continued: "It was going to be who blinks first tonight. I said that to the lads at half time and fortunately it was Burnley. It was a great goal from Freddie (Sears) though. The movement and passing was excellent and it was a terrific finish.
"He has deserved that new contract (Sears has just signed a new deal). We got him for £100,000 from Colchester and he has ripped it up since he came here. He had a long contract but fair play to Marcus (owner Marcus Evans) for extending this and rewarding him for what he has achieved here. It's a boost for Freddie and the club."
Dyche was very honest in his appraisal of the game. "Overall it felt a bit like welcome back to the Championship," he said.
"Last Saturday got away from us on decisions that we can't help, but tonight I felt Ipswich edged it on the nitty gritty and the anticipation that's needed to win games, even if you are not playing well.
"In the first half I felt we handled them well. They put the ball in from literally everywhere and I haven't seen that for a while. The left back is throwing it in from 40 yards and I thought we dealt with that well.
"We had the best chance of the half through Jelle Vossen, then in the second half I felt we started brightly and got undone by a poor tactical shape where they got behind us.
"I must say I thought Ipswich deserved it overall. They showed they have been playing in the Championship for a couple of years and have an experienced group."
Looking at his own group and the loss of Kieran Trippier, Jason Shackell and Danny Ings, he added: "People talk about three players, but we are five down from the time Dean Marney went down last season, if you include Ashley Barnes.
"We are down to the bare bones of the squad, but I must make it clear that it is still a squad that can compete. We have to find the right way of working and we have to realise that you have to find different ways of playing in the Championship.
"The team has to adapt to the different challenges that come our way and we are in that transition. We've lost some players, we're trying to bring more in an transition the new lads and mould a team that can deliver what it takes in the Championship.
"There is a massive difference and it's important that we adapt quickly. The players know and I've just reminded them of that, but we needed more from the front players tonight and we didn't get that."