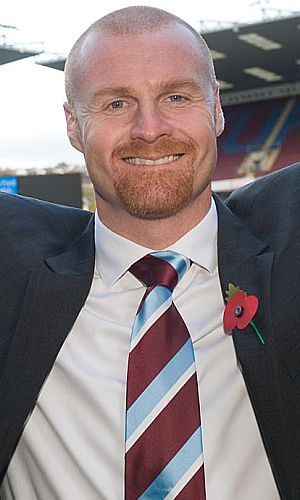 It's three wins in three for Chris Powell now and he said after this victory: "It's a real tough place to come and they have been doing very well at home since Sean Dyche came in so we knew it would be a tough game.
"We've come away from a hard-fought game, with some contentious issues, and got the three points which you have got to do in the Championship because it is quite an unforgiving league but we are in a good place at the moment.
"It was a well-worked goal and when we had to be professional and see the game out I thought we did that and we got the got the clean sheet which was pleasing."
Powell also spoke about a confrontation he had with some Burnley fans at the end of the game. "There was a lot of industrial language and we know that that happens at games from the fans to me and my players," he said.
" I responded and there were some choice words but I won't elaborate on it because it is gone now. Tensions and emotions run high and I understand that but of course if they feel my language was wrong then I feel it was two-fold. I shook a supporters hand at the end and we move on."
Dyche admitted after the game: "It was an interesting one for sure. There was lots going on. We were probably playing against more than the opposition today for different reasons and I thought the players were fantastic. The standing ovation they received at the end was well deserved.
"When I came here I wanted to instil a pride and passion in wearing the shirt and that was on show today. The quality of the players was on show today. To create a number of chances and take on a game with only ten men.
"It's difficult but I've looked at it again and it seems to me that the ball's hit him (Trippier) rather than him hitting the ball. He's just got his arms down by his side and it smacks against him. They're tough calls and you get away with one now and again but today we didn't, the ref decided not and there were numerous other decisions I was surprised at.
"There are many things that went on today but referees have a tough job to do. We've probably not had our fair balance over the last week down at Ipswich and today but you hope that events itself out over a season.
He continued: "I'm more interested in the players' performance today because I thought it was outstanding. Sometimes, physically and mentally, that (playing with ten men) can be an easier task because you have to roll your sleeves up because you know the challenge is on but for this group that's been questioned in the past and we wanted to make sure that doesn't get questioned again and it certainly wasn't today.
"It's so pleasing for me that the fans are seeing a group that not only play good football but they're willing to dig in when it counts and that was clearly on show today.
"I thought Dean Marney, we stuck him in at right back as a stop gap and he was delivering so I thought let's leave him in there for a bit but that shows the mentality of the group and how we are trying to build it, players willing to fill in where they have to but we prepare for every game properly. "The players are getting used to how we work, we're getting used to the players. They've been open minded and worked very hard and that was absolutely on show today. The result doesn't sometimes show the reality of the game and I didn't think it did today."
Asked if he had spoken to referee Bobby Madley, he added: "No, no point."