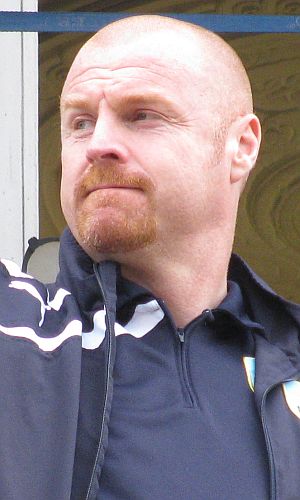 Kenny Jackett was looking for a response after Wolves had been beaten 1-0 at Ashton Gate last Tuesday against Bristol City and he said: "I felt it was a good performance.
"We started the game nervously and Gray had a really good chance right at the start but after that I thought we controlled the game more and passed the ball well without having the cutting edge at the right times.
"It was difficult to breach a very good Burnley defence and get around the back. Their centre backs were excellent and headed an awful lot of balls out of their box. They are capable of sitting in around the edge of their box and not conceding, and so we couldn't quite get that goal.
"While we are frustrated with a 0-0 draw I felt that a lot of our passing an our play going forward was very constructive and more like ourselves after a poor display at Bristol City. We grew into the game and our pattern of play and our passing looked constructive and that gives us something to base things on. It was far better than the other night when I don't think we put two passes together.
"We did give Burnley problems with the quality of our passing at times but in the end couldn't find the goal or goals that would have given us the win."
Sean Dyche admitted we weren't at our best and particularly in the second half. He said; "As the game wore on we didn't really create the chances, but I think the pitch, for both sides, was heavy. It was the third game in a week for both sides and that can play a part.
"The tempo was a little bit flat at times and it was a bit of a strange game in that respect. In that first half we played quite well, and in the second we were a bit patchy. They built some momentum but I don't think Tom Heaton was unduly worked and we go away with a point from what still is a tough place."
He added: "I don't think it was a particularly good game, but you can get greedy sometimes. Yet again we have found a way of getting another result and a nice clean sheet, and I think we deserved it.
"Some of our defending later on, when they were fiving everything for the shirt and the cause, was fantastic. The resilience of the whole group is terrific and I certainly won't be over thinking today because they are giving so much and some of the quality in recent weeks has been excellent.
"Today we weren't quite as big a threat, but it's really difficult to question and I'm hungry for the team to keep performing, but all in all I see this as another important point.
"Now we have good momentum and we've put a lot in in recent weeks. We'll be putting some work in early next week and then the lads will have some time off so that we are ready to go again."