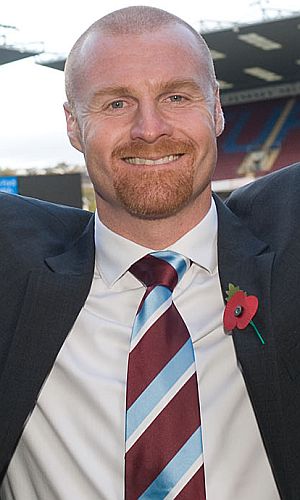 Hill is now in his second season at Barnsley having left Rochdale and he's content enough with his team's performances at the moment even though they were beaten by Cardiff on Saturday.
"With respect to performances, I'm reasonably happy," he said. "The result on Saturday was marginal. At the weekend, set plays and corner kicks let us down. I'm led to believe we're more than capable of getting points, but we're not getting points.
"By and large I'm reasonably happy. We've got to convert our opportunities as well as how we have to defend set plays. We made more than enough against the top of the league but we need to convert those chances.
"It's about rediscovering confidence and self belief. It's football. It's another opportunity. Everybody seems to get another opportunity in football. We get another opportunity against Burnley. We are a little bit susceptible at this moment in time. I can't ask for any more except for decision making from the players.
"We've 84 points to play for. Mathematically we could still get promoted. Some of the decisions and mistakes we've made are because of the individual."
Dyche is well aware of what is coming up on Sunday but wants, rightly, to concentrate on tonight's game and said: "The players will get more influence from the Press. I haven't spoken to them at all about Sunday because you have to plan for each game and the next game is the most important one. I don't really look too far in advance of that.
"After that we will reflect, look at injuries and whatever, look at the team and get ready for the next game.
"They will be aware of the media side of it, of course, and the history of it, which I am learning about. I can't control that. I can just control the method we use in getting the players ready and looking at the team that's going to play to win the next game."
Dyche will have to go into this game without Dean Marney. It's the third successive game he's been without a player because of suspension following on from Ross Wallace and Kieran Trippier.
He added: "The reality of the Championship is that it's a squad game. Everyone will be called upon for many different reasons over a season and I have had my share since I've been here.

"The players are respectful of the squad mentality, because that's the way we work, and they are respectful that everyone plays a part, as did David (Edgar) coming in at right-back after playing in midfield when I first came in, so that flexibility has been helpful to him and to us."