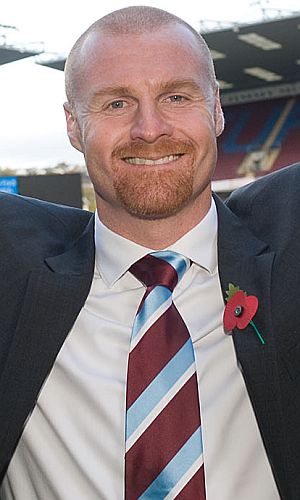 Zola would have seen his side go second with a win and after the game said: "We never gave up and we came back twice. Now we need to grow up quickly. We were quick to react and come back but you can't afford to drop your attention in this game.
"We have been a bit sloppy. This is something we need to improve, we have got to a stage of the season where we need to be focused until the end of games. It is another point towards the objective and I will take the positive from that.
"I know we need to improve, certainly the concentration. We have a lot of young players in our team and they need experience but they have to grow up quickly because the situation requires that.
"I'm expecting them to grow up. At this stage of the season a lot of maturity is required. We have to respect the opposition because they don't want to give up.
"We didn't defend very well, that is for sure, but we managed to come back twice and we should have taken advantage.
"The positive is that we looked dangerous going forward. When the chances came we took them very well. It was good for Fernando (Forestieri) and it is important to have a player like him who comes and does well."
Admitting that he won't be keeping an eye on tomorrow's games, he concluded: "No, I will relax after training tomorrow and prepare for our important game with Hull."
Dyche was happy to get that point in the end. "Overall I felt we deserved that in a really crazy game," he said.
"Looking at the team Watford have, they can score goals but we also feel we have goals in us and in the first half today we played with a freedom and intent and I just felt we could score every time we got in their box.
"We had a couple of mistakes at the back, but we have some young lads in there and they are learning as they go. We also had to deal with Michael Duff going down with a calf strain just before the game and Kevin Long had to step in as a young man learning his trade.
"I'm reasonably happy though. In the first half we took the game to them and in the second half I was a bit frustrated. We gave the ball away too many times and you can't do that at places like this, with the players they have.
"But we are building a mentality and the mentality was fantastic. The lads kept going and in the end they got their rewards with an absolute sublime finish from Sam."
He'd thrown both Vokes and Martin Paterson on as we chased an equaliser and he added: "We went for it with three centre forwards and wanting to get them on the back foot. I always believe the law of one more chance and sure enough Sam slots it home.
"The main thing though is the manner in which we are going about our business. I enjoy that. We know we can play better, but there is a feel and toughness to the group and, as we showed today, we keep going to get our rewards.
"We have to keep moving forwards and we are building something here. It takes time, but there are good signs of the mentality we are looking for."