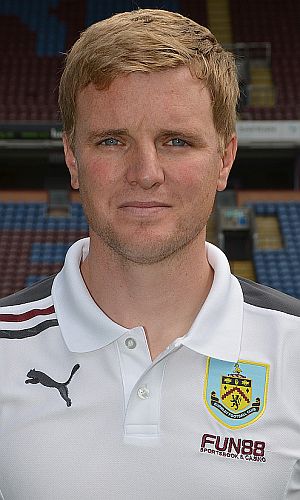 Birmingham are currently in the play off positions and looking for an immediate return to the Premier League and as they face this game in hand, manager Chris Hughton said: "This is the opportunity we've got, to create a little gap.
"It's our game in hand. We've spent probably 80 per cent of the season playing catch-up with the other teams and finally we'll be on level par with everybody else.
"We're on the back of a very good result on Friday night (a win at Doncaster) but we can't and won't underestimate what a difficult game it will be. Burnley are on the back of a very good result at the weekend themselves and I saw the performance, and it was a performance worthy of the result, so we need to be guarded on that one.
"If you're asking me about a points total or figure we need to get then I don't think that way. I look at the amount of games we have and we just need to make sure we win enough games and more than the teams around us.
"There's no real value in contemplating or thinking about a figure that is going to get you into the top six because it doesn't affect your preparation for the game, or how you go about a game, or your performance in a game."
Burnley might have nothing to play for now in terms of promotion and relegation but manager Eddie Howe wants to win as many points as possible to get as close as we can to that top six.
"To finish as high as we can in the top half of the table would be our aim now," he said. "The games we've got between now and the end of the season are very interesting ones. I don't think there's a dead game when you look at it.
"They all have a big bearing on the top and the bottom of the league, so from our point of view that's a good thing. Every game will have something on it.
"The lads showed really good aspects of their personality on Saturday. We wanted to win just as much as Portsmouth did. There was no end-of-season syndrome about the performance. We got better as the game went on.
"All those signs are really good because there's everything to play for in every game. The lads go out with a personal pride to want to win."
Howe was delighted to see both his strikers Danny Ings and Charlie Austin amongst the goals, particularly in the continued absence of leading goalscorer Jay Rodriguez.
He added: "We've said all season we feel we've got some very good centre forwards at the club, the best young strikers in the division.
"I don't think there's a doubt about that when you put their ages together. Pato's the most experienced of the lot and he's 24. We're very fortunate in respect of their ages, and the future does look quite bright, even if we lose one of them.
"I think we saw the best of Danny Ings, playing in his preferred more central role. I thought he really came into his own and had a fantastic second half. We had Charlie coming back into the team and Junior came on for albeit a brief spell.
"There was definitely a view there for the future and what we could potentially be, and hopefully it looked quite good." "He needed to play every week and he'd reached a stage probably in his Burnley career when he needed perhaps a fresh challenge," said Howe.
"He is a fantastic professional. Full credit to everything he's achieved in his career and I'm sure there's more to come. Wade comes back I'm sure with all the best wishes from the Burnley supporters for the player he was for the club, and with our best wishes as well because we really enjoyed working with him."