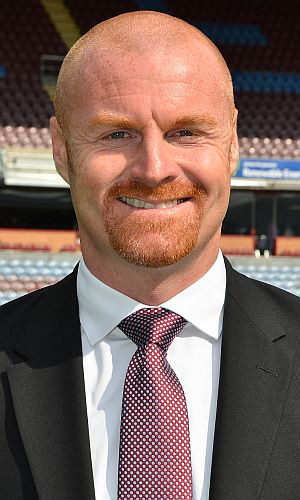 It's a first job in charge for Clement who has coached at a number of clubs, most recently at Real Madrid and he believes the Clarets will provide tough opposition in a game he feels his side can win.
Ahead of the game, he's said: "There's a good spirit amongst everybody, as you would expect after back to back wins. After that run without a win, getting two wins in a row away from home is great because it's not easy to do that in this league.
"The league has a completely different complexion to it now, from our point of view, and I believe we sit top of the away table with two draws and two wins. Now though, we have to sort out our home form and we face a Burnley side that had a difficult start but have now won their last four matches.
"They are an organised team and have a set style and formation in the way they play; it'll be tough but we're confident we can get the job done. It's another big test for us, we've had a number of them already, every match in the Championship is difficult, and all we can do is focus on this one.
"I think this is a key game for us because we are playing a team that has come down from the Premier League, for the first time this season, and we are looking for our first home win too.
"We have a good away record but it would be great to put a performance on and get a victory against Burnley at the iPro Stadium."
Clement added: "We are a team in transition from last season; we have a new chairman, new head coach, new backroom staff and new players too. I said to the squad the other day, we are getting better and better.
"I think we will continue to improve as the season goes on and I'll be more than happy if we can get points on the board during this period. When we move into the middle and second part of the season I am fully confident we will become stronger."
Sean Dyche is fully aware of how strong Derby are. "They are definitely a side considered to be one which can push on this season, along with ourselves and a number of others," he said.
"Whoever you play it is for three points, it ends up becoming irrelevant who you play. It's about getting those three points from winning the match and that's the main focus of our group.
"Derby are a big club, and they're re-moulding a side themselves and have spent a lot of money in doing so, but we believe heavily in what we do. We've always had that in-depth belief, so we don't over think the opposition."
Dyche added: "I've been really pleased with the players. We've found different ways of winning and that's important at any level of football, but particularly in the Championship.
"We're not finished as we are at the moment. The team is performing well and I thought there were a lot more signs of how we want the team to play against MK. I don't want to be too picky; we're still moulding a team together and that takes time, but it has certainly accelerated that pattern with the team by getting four wins.
"The players have to take ownership and they do it very well; there is that real feel that we can continue to improve and, on the other hand, there is a settled thinking on what we've just done which is those four important wins.
"It's about demanding again. I've been saying to the players that winning four games in a row owes you nothing, but they give you a good mental and physical shape and a good feel about the team, particularly the other night because we created a lot of goalscoring chances and, of course, we need that home and away."
He has no concerns about our mental toughness going into a game such as tonight's. He said: "A lot of our players have just come out of playing in the Premier League and we'll use that wisely. The endeavour, the will and the demand, all the things that I ask for, are on show."