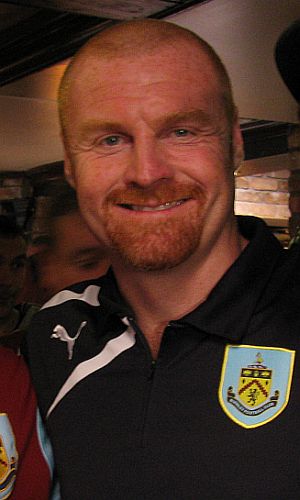 I think we might know what Gus Poyet would have said but new home boss Oscar Garcia went a bit Arsène Wenger on us, particularly with the incident that saw Heaton receive his second yellow card.
Garcia, referring to the first yellow card, said: "The referee made a quick decision over the foul on Buckley and different people will have different opinions but only one decides, and that is the referee.
"From my position I saw Bucka with one touch and then a chance to score with no one blocking the goal, but maybe the referee saw another player closer. And I didn't see from my position what the second yellow was for."
Garcia though was enthusing about the performance of Leo Ulloa who scored Albion's second goal. "I am happy and proud to have Leo as a player and it was a fantastic move for the second goal and a very good finish. He puts in a lot of hard work to play the way he has been playing.
"I am very happy, not only for Leo, but for all of the players. We had many injuries today and we had to work hard as a team. We had no midweek game so we were able to train as we wanted.
"We trust in our young players. I want to see all the positive sides of our players. We have had many injuries, but we also have young players who want to improve. They are helping us at this moment, and I am very happy with all of them.
"Today I played three young players and this is what we want to build here, to have many players from the development squad as soon as possible."
Burnley boss Sean Dyche was, as expected, asked about the sending off of his goalkeeper. "The referee said it was for throwing the ball in the air and catching it again without the opposition touching the ball in between," he explained.
"That meant a yellow card and a sending off. It's an interesting one to say the least because most people will see that our keeper was impeded by Will Buckley, who tries to get in the way and heads the ball.
"It can't be as the referee suggested, but I must make it clear he only has one chance to look at it. My only gripe, having spoken to the referee, is could he have taken his time and looked over at the linesman?
"He didn't give anything and possibly could have calmed things down and said 'be careful with this one'. He didn't and it's an outcome we are not happy with."
"I asked the referee about the connection with the first incident, but he said he was clear minded and, by the rules, he told me that was a good decision because he hadn't denied a goalscoring opportunity.
"There was a defending player (Jason Shackell) round covering the goal, their player was going away from goal and still had work to do."
Dyche added: "It was tough after that. In the first half they had the upper hand in general play, but Tom Heaton didn't have any big saves to make. We gave away a poor goal, but we went out in the second half and were delivering a good performance I felt. We were taking the game to them, but the decision with Tom changed the whole feel of it.
"You can only hope that over a season these things even themselves out. They didn't last season, so we are hoping that something comes our way and we get something back down the line."