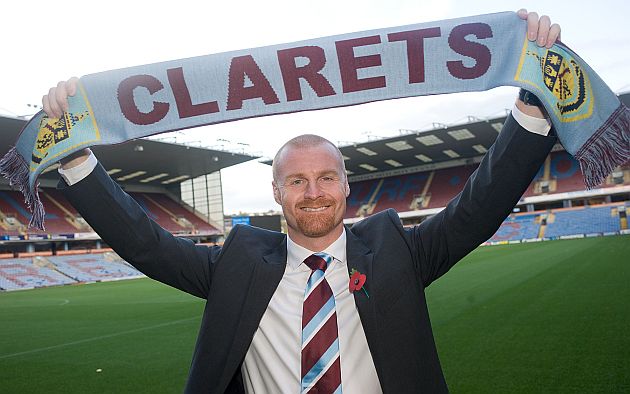 Palace are Holloway's sixth club as a manager and he's settling in nicely with his side in third place just a couple of points behind Hull in the automatic positions.
On his new job, he said this week: "It is just wonderful to have an opportunity to put a footprint down of how you want to play and then get that through to the whole club. I think they are embracing that.
"So they were used to winning it back and then counter attacking. Now I want them used to the ball and we are managing to do that. I'm sat watching my team and it looks like my team now. If that's after nine weeks then I am really looking forward to the rest of the four years.
"If you look at the strength in depth, we have got Wilf but then we have got young ones coming in behind him who might push him as well. It is all very exciting.
"It is just beautiful to see. Hopefully they will get used to where I want them to go in my jigsaw and it will get them the ball and success, and they will keep believing in what we are saying. I think Palace are not a bad team at all."
There has been some speculation this week that we might be ready to dip into the market, but it is the same squad, barring injuries and suspensions for tomorrow's game.
Ahead of the game, Sean Dyche said: "We've had a couple of nice wins over Christmas and we are looking to build on that. You have to look at the group and barring a couple of twists of fate and a couple of iffy decisions we have done well.
"We can do better and we want to do better but they have staked a claim to get more points on the board than we have actually got. We are in pretty good shape, four points off the play-off zone, still looking upwards and still looking at it and still looking to get more on the table.
"The group is attempting to show that it has the capabilities to do better. The challenge is to do better than what we are at the moment, that's all you can do.
"At the moment we are having to work hard to get everything and I have said to them that's the way football can be. No one is going to give you points. You can't control the decisions made by officials, you have to earn everything you get and we are having to do that, but I think that makes for a really good mentality."
Having gone out of the cup last week, the emphasis is now totally on the league. "That's what the intention is," Dyche added. "You can't guarantee it but we are working hard on the training pitch to go as far as we can to guarantee it, and go as far as we can to make sure performances stay good.
"I believe where performances are good that over a long period of time points come with it. That's a base for us to work on.
"Performances have been pretty good since I've been here and we are always hungry for more and that will continue on a weekly basis until the end of the season and we will see what's what."
Having faced Leicester in the last home game, the manager knows it is going to be another tough one tomorrow. "They have got some fire power with Glenn Murray, who is scoring goals, and the two wide players who have been very productive for them," he said.
"There is a lot of talk about one of them with Zaha, but (Yannick) Bolasie has done well and there is talk about him as well so they have their share of challenges outside the field of play.
"They have shown they can get points on the table. No two ways about it they will be another stiff challenge for us, but I think they all are, in all different ways. The bottom clubs are fighting to get out of there, the top are fighting to be at the top and we are fighting to do better, so everyone has their different challenges."