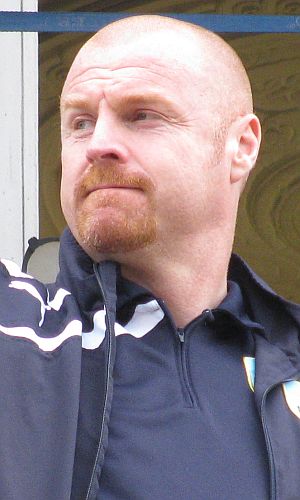 Rodgers saw his side win it with a Raheem Sterling goal and said afterwards: "In terms of our character and resilience in the game, we showed outstanding qualities when needed. It was difficult in terms of the fluidity in the game; they pressed really hard and made it difficult for us, in particular in the first half, but I felt we were better in the second half.
"There weren't many chances in the game at all, but the one clear one that came to us we put away. We deserved the three points.
"We had to show a different side today, with different types of qualities to what we showed against Arsenal and other games, like Bournemouth. The crowd really gets behind the team and they are a team that are always in the game. They don't concede too many and it's always very tight.
"The players deserve huge credit, because even though we hadn't played so well in the first half, we actually defender reasonably well. We got our blocks in, stopped crosses and with anything that did come into the box, we got up to the ball and defended really well.
"We needed to show a bit more composure on the ball in the second half, so we made a change with Emre (Can) coming on. He showed really good athleticism, power and football ability in that position. What we had to do and defend, we defended well. It was great three points and we are delighted with them."
Asked if he'd considered going to a back four at half time, he added: "I've played many systems and many adaptations to how we want to work. I felt that wasn't the issue, that wasn't our problem.
"I felt we needed a little bit more composure in building the game. It's credit to them because they pressed the game so well, and they've done that against every team they've played against, whether it's at home or away.
"I felt if we got our spacing right and just opened up the pitch a little bit more, it'd allow opportunities for us to keep the ball, but that was still always going to be difficult today."
He explained the change of goalkeeper being brought about by a thigh muscle injury to Brad Jones and said of the returning Simon Mignolet: "I thought he did well. He came for a couple of crosses really well; caught one and punched one. He didn't have a great deal to do, and his kicking was good."
Dyche was delighted with his players. "We were excellent today, particularly in the first half and on every level," he said. "I felt we were good over the ninety minutes if I'm honest. We looked a real force and to keep that dominance up for ninety minutes is hard.
"Today, I just feel they've picked our pockets; it's as simple as that. We'll have to do that ourselves, and we have done it, but today is the one that got away, especially after that performance.
"I would say that the first half is up there as the best we've played in my time here, certainly when you consider the quality of the opposition. A lot has been made of Liverpool Football Club, but when you look at that team sheet they have got some players signed for multi-millions of pounds, so to have them on the back foot and play in that manner we did show great signs. I thought we did that against Southampton, and we were better today, and at Tottenham.
"There has to be that reality, which is that we haven't got any points. The margins are small and especially so at this level where games are tight and it was a poor goal from our point of view, but equally there has to be a future in the performance and there is a definite growth in the players and how they operate and I think we all saw that again today."
Sam Vokes came on for the last ten minutes to a superb reception from the home crowd. "It's another step for Sam, coming back into the squad," the manager said.
"There is a different feel to playing in those games than playing in reserve games. The adrenaline is flying and the body feels different, so this is all part of the journey back. He's not there yet but it was great to have him back wearing a Burnley shirt and we're all pleased for him."