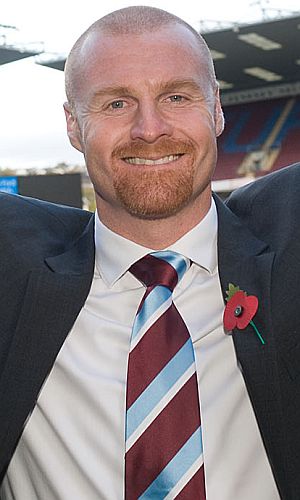 Holloway was, perhaps, not too happy with his team's first half performance today but much happier with the way they played in the second half.
"We got a few bits wrong in the first half but I thought we managed to solve that and looked very good in the second half," he said.
"In the best spell we had I felt pretty confident that we were going to at least get a chance and get an effort at goal and maybe score the winner and unfortunately they get down the other end and someone has given them too much time on the edge of our box. No one closed it down and it's gone in the top corner. I don't even think he struck it cleanly.
"It was very disappointing for the lads but we have got to look at our away mentality. I thought we were far too open in that first half period. We didn't get where we need to get. Their full backs were getting crosses in and our wide men weren't with them. We've got lots to do on that, we've got to make sure we get that right but on the whole I'm bitterly disappointed and anyone who watched that game will know they stole something there.
"We had a couple of times when we had extra men in there and it dropped to us and I was just waiting for the net to bulge and unfortunately today that didn't happen. Some of our attacking play wasn't quite as sharp as it has been.
"What can you say? What you do want is a clean sheet and unfortunately we couldn't even keep that but I'm sure when I watch it there will be lots to cheer me apart from when I look at the points total and the tally and what we wanted over this Christmas period and the start of the New Year. It's a very disappointing thing when you play as well as you started to and you end up with nothing."
This was a result that delighted Sean Dyche. "I am delighted with the win against high-quality opposition who are going very well and have players who are being talked about in millions of pounds," the Burnley boss said.
"We put in a very good performance and found a way to win again, which is very important.
"We were very good in the first half and dominant in our play, with some sublime moves at times. We just couldn't find that goal we needed. They came out in the second half and had a go. They have to because they have some attacking prowess with the players they have.
"We lost our way for 10 or 15 minutes, but regained it and you must find a way to win and we did with a moment of real quality from Junior. Everyone was anxious about his delay, but it's a great finish and I have to say it's great work by Danny Ings beforehand. We tell the players not to give things up and that was the reward."
He'd been doing some analysis of the stats ahead of the game, and added: "That's three clean sheets out of the last four and there are some good signs here.
"I spoke to the players on Friday and aligned them with the stats. They showed that we were conceding 2.2 goals every game and now that's down to 0.85, but at the other end we are just making one chance less than we were early season. We were making 15 and now it's 14. We had 7.8 on target, on average, and now it's seven.
"The difference is the moment of truth when the ball hits the net. They were taking 1.8 chances and we've been taking about one.
"There is this perception that we have become tight at one end though not creative enough at the other, but it's quite simply statistically not true. Stats can't lie and that's why they are used because perception can mislead people.
"The belief in this team and the way they are going about it and working for each other tells me we are going in the right direction."