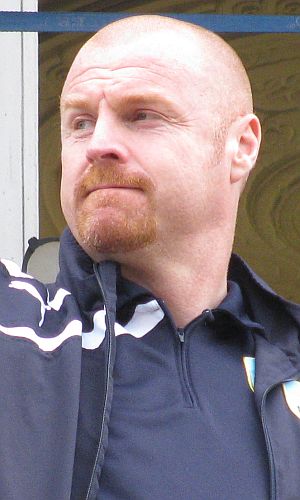 He saw his side 2-0 down at the interval to two Andre Gray goals, pull one back through Ross McCormack but concede a late third.
"We were unlucky not to get anything from the game but we gave two very poor goals away in the first half," he said. "Andre Gray had a free header and then a clean run through on goal.
"Other than those two lapses, I don't think Joe Lewis made a first half save. We gave ourselves a bit of a mountain to climb but I said to the players at half time that we know we can come back from it because we did it a couple of weeks ago against Reading, who are equally a very good side and we came back to win having been 2-0 down.
"We nearly did it tonight, we nearly got ourselves back into the game, we got a good goal from Ross (McCormack) and a few other opportunities, but things wouldn't quite fall for us."
He added: "We rode our luck a little bit early on in the second half when Gray hit the bar, going through after another lapse from us, but we were on the front foot and I honestly thought we'd get something out of it. So I'm disappointed in that respect but very proud of my team.
"You lose games of football sometimes but if you're going to go down then go down with your boots on having a right go, and we did that second half so I've got no complaints with the second half.
"I thought we were very brave, we really had a go, and if we had got something out of the game I don't think too many people could have complained really."
"I say we're disappointed tonight, but these are a good side. They're a quality outfit and they're at home.
"I'm disappointed with a few decisions that didn't go our way but you sometimes get that when you come to places like this. It's part of the game so I'm confident of bouncing back and getting the three points against Birmingham."
Asked about the decisions that had upset him, he said: "The thrown in just before the third goal certainly was, for me, blatantly our throw. All the players were obviously very disappointed with that."
Sean Dyche saw his side win again, a fifth win in six games and a ninth in twelve games and said that his side could keep winning games.
He said after this latest win: "It's not easy to win football matches and to win them as regularly as we are is even more difficult, so I am very pleased, especially when the game is not in our favour that we can come through.
"We can win again you know. Sometimes people think you are due a loss, but you can keep winning and winning and winning and that's the mentality we have. It doesn't guarantee the next win, of course, but you know what I am suggesting.
"We don't get wrapped up in the conjecture around us. We focus on what we do as a unit when that whistle blows."
He added: "Overall, I was very pleased, particularly in the first half, when I thought we were outstanding. That's the best we've played and we controlled the game tactically, technically, physically and mentally.
"It is fair to say you can't control a game for 95 minutes and they came at us in the second half. People will see that they had a good spell, but we did hit the bar, had one cleared off the line and Andre skimmed one over the bar, so let's face it, very early in the second half they could have been dead and buried.
"Credit to Fulham though. They had nothing to lose and everything to gain and flooded players forward. They went back to front a bit quicker and we dealt well with that overall. It turned into a bit of a ding dong, but I didn't feel that we were out of control and finally we scored a very good third with a deft finish and the game was done."
His final word was for his record signing Andre Gray who scored a brace for the third home game in succession. "Andre is becoming a very good player," Dyche said.
"He is absorbing what is around him and the way that we work. He is showing very strong signs at the moment, but I don't single players out very often, but I thought David Jones's supply line tonight was excellent.
"Alongside was Joey who worked tirelessly, as he does, and I could go through the whole team because there were so many good things about the side tonight."