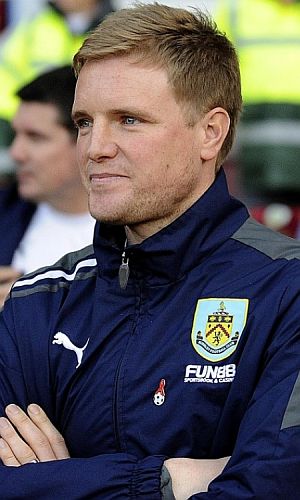 Jacket was delighted with Millwall's third away win of the season and said after the game: "It is nice not only to put in a good performance but also follow it through with a result. We played well at Brighton and drew the game but it is such that when you are down there you cannot always capitalise on the performance.
"Ultimately we did today and that will give the players confidence. We started the game brightly but Burnley came at us in the second half. We had to shift our formation a little and then we got a foothold in the game.
"The second goal was a great strike and Josh Wright has done very well for us. He's shown a lot of promise for us in a decimated area.
" It (the win) is vital for confidence and optimism not just for the players but the supporters as well. Everyone is going to keep fighting down there. No-one has given up or tailed away and people will keep fighting for the points."
Burnley boss Eddie Howe was at a loss as to how to describe our performance. He said: "From our point of view, and probably for the first time in a long, long time, we didn't perform.
"That's probably as poor as I can remember. From the first whistle it was totally out of character for us. We didn't hit anywhere near the levels we'd expect or the levels we have consistently hit in the last few months.
"We looked open and ragged first half, even before they scored. They took the game to us and we were poor out of the traps and conceded a really poor goal. The second was a bolt out of the blue and a great strike to give the lad credit, but equally a huge hammer blow.
"We conceded bad goals at bad times then battled away in the second half but just couldn't break them down and in the end we have been deservedly beaten."
Howe also explained the absence of midfielder Dean Marney who has been in outstanding form recently. "Dean's wife gave birth overnight and apparently she lost a lot of blood, so he wanted to be with her, which we totally understand and we wish her well," he said.
"I felt we missed Dean's creativity today, and then Chris (McCann) felt his hamstring. I don't think it's a serious pull, but he felt it enough to come off, so we lost two mainstays of our midfield, so with no other recognised central midfielder it was a case of readjusting.
"We went 3-5-2 and I felt we looked alright for 20 minutes, but the third goal killed us off. Until then we'd tried to claw it back by being really positive, but we ended up snatching at chances in the second half when we might have worked the ball better.
"It feels like we've taken a step backwards. Earlier in the season we had produced performances similar to today and certainly last season, but we felt we had moved on and were a better team and a real force to be reckoned with, so this is a bad slip and we need to regroup and recover and make sure we put it right."