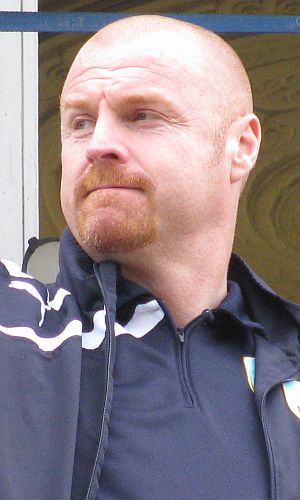 It's been all change for Koeman in the last couple of weeks or so with defeats against the two Manchester clubs and Arsenal, and there was a belief on the south coast that they would end that run at Turf Moor.
They didn't, and a frustrated Koeman said after defeat number five: "It is a little bit the same feeling as Monday. I think after a difficult start in the game we control it.
"Our best period in our way of playing was in the second half. We had good chances, we had a penalty to score that we missed and once again a mistake, they score the 1-0.
"After that it was more difficult because they are defending but we had one or two good chances more, Victor (Wanyama) had a header. It was not good enough.
"I'm disappointed, but not about the organisation, not about the chances that we create but it is more difficult than in the beginning of the season. Why we don't win is because we don't have the same sharpness in the box, we are missing more chances than we did before and another defensive mistake by ourselves.
"They punished that again and we don't punish them. In the second half, okay, you can always miss a penalty, but it was a key moment. We play well and they had a lot of problems defending. They you have to score and if you don't score, you keep them alive and again today that happened."
On the penalty, he added: "Always there are key moments in the game, why the opponent maybe can continue with the strength.
"If not, they go down, again we let them live and that's the question. They did not create a lot by themselves, maybe in the first 20 minutes they had one or two chances, but after that we controlled the game, dominated the game but it is not the result what we need."
Another powerful marker was how our boss described it. "The players have given everything again today and I say again because I think they do every well for myself and the fans of the club," he said.
"I've said all along that that's what I believe in and there is some quality within that of course, but that will, that desire, that energy and their authenticity today to make sure we got a result was on show as much as it has ever been.
"They're a fine side and they've come to (the) Turf where we want to make it awkward for teams and we did."
Dyche added: "There was some real quality first half and second half they got the upper hand and a penalty which sees a fantastic and massive save from Tom. After that, we responded really well and got back on the front foot and got back into the game.
"We'd just eased off and looked like we were a bit unsure about being on the front foot and they had some good play to be fair. We kept at it and that gave us a little nudge and in the end, overall I'd feel you'd say, we deserve a minimum of a point today.
"We're going to have to fight for every inch in every game to make sure we get what we want this season. We're showing great signs of that at the moment. Five clean sheets in 15 matches is another powerful marker.
"We're alive now and that makes it awkward for teams now because earlier in the season people might have been thinking 'they're finding it tough' but we knew our performances were decent.
"We take nothing for granted and we'll be working hard and diligently to make sure we're on good shape going into the next few games now."