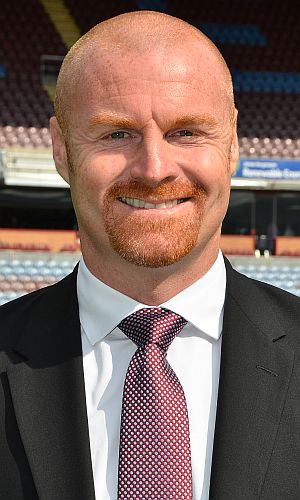 Home boss Gary Bowyer, whose side played Derby on Wednesday, said: "Once the Derby game was out of the way then the talk at the training ground was about this Saturday's match and rightly so as it is one that everybody is really looking forward to.
"I don't think the build up is any different in a sense of how we prepare. We'll go through the same processes, but the main thing is that it is the local derby and the atmosphere that takes place at these games. It is just completely different and one that you've really got to love and enjoy being involved in.
"Obviously the main thing from both club's point of view is that both sets of supporters behave themselves and that there is no trouble. We need the passion in our game but it doesn't need to boil over and the banter is one thing but we've got to make sure that it stays at that.
"We are always demanding that passion, enthusiasm and energy from our players but for both teams it is also important that they keep their discipline on the pitch. Having eleven players on the pitch is crucial."
Sean Dyche experienced his first East Lancs derby in just his seventh game in charge of the Clarets back in and tomorrow will be his fifth. "I've had a few opportunities to experience this game and I think we've come to realise it's an important occasion for the fans and it is really the people's game," he said.
"We all have an understanding of it, but it's not the same as if you were a Burnley fan since you were born.
"The feeling has changed since we beat them a couple of years ago. When I first came here as manager, that was one of the first things that was said to me by an unbelievable amount of people, whether that was the media, people inside the club, or the board here.
"It was a very powerful message, but people don't remind me as much now. Back then the thirst of fans was very powerful and that's changed, but there's still an underlying desire to win."
Dyche added: "Clarity of thought is important on any occasion, but, of course, on these occasions, when the build up and feel is different, it's important to deliver. That's what we look for, but whatever the build up, one thing I am absolutely clear on and that's when the whistle blows the feel goes right back to what it is, a local derby and a meaningful one with both sets of players wanting to win the game for their fans."
Recalling our last visit to Ewood Park and the fans demanding his return long after the final whistle, he said: "That was an amazing sight and I'll never forget that. There are personal markers in your career and that was certainly one.
"But it was more the enjoyment for them. It wasn't for me, it was about the team who, don't forget, had come from a goal down to win, but also the feel among the supporters at that time, on what was a fantastic path towards the Premier League. That moment will certainly live with me forever."
On to tomorrow and he added: "Gary has got them organised and he is working with a team that is motivated. I'm sure he'd want more points on the table, I'd suggest, but some of the performances have warranted more points so we know we need to be on our game.
"The one thing I remind people is this is a tough league and you have to be constantly ready. You come out of one game and the recovery and build up to the next starts immediately. We know we will have to go there and give another big performance to get what we all want, which is a win."