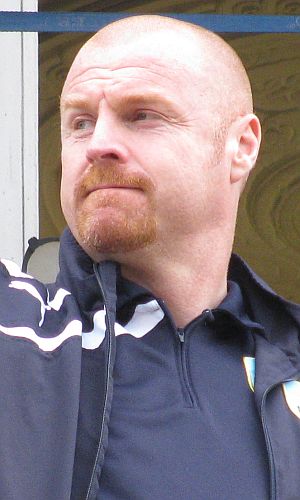 It's the first time we've come up against Pellegrini who is now in his second season in charge at City, and the Chilean saw the Clarets come from two behind to earn that point against his title chasing team.
After the game he said: "Football has a lot of things that decide the score. We played well in the first half, we were 2-0 up, but in the first minute of the second half, Burnley scored an offside goal and then they scored the second.
"I am not saying we were unfortunate. In the second half, they grew and we couldn't keep the goal advantage. It is clear we couldn't keep the same intensity. Their first goal was important for them and they had to trust in what they could do.
"I don't analyse individual performances. Burnley didn't have too many chances to score but they scored the goals they needed. It was not the fault of one player. In the way we are playing, we need a lot of movements and work. You need to run a lot of metres.
"Winning 2-0, we thought the game was over but it is not finished until the last whistle. We couldn't continue with the same pace. It is difficult for all teams (to keep the same pace) , especially us, because we played on a heavy pitch at West Brom.
"The game against Burnley was a chance to have two points more but it was not a chance to win anything else. We have to play the rest of the season.
"We finished the first half of the season with 43 points, a good amount. After you are winning 2-0, it is more disappointing to lose two points but we have the rest of the season to see who will be the best team."
It's not often Dyche singles out individuals but he did today, about Ashley Barnes who scored that second and equalising goal. "That was one of the best centre forward performances I have seen in a long, long time, and I have seen some very good ones," Dyche said about his January 2014 signing.
"He is a player who has adapted and is moving forward. His finish is absolutely top drawer. He came to see me earlier this season and I said his chance would come. It has, and he is taking it, make no mistake about that."
He continued: "I thought the players were terrific again today, at a very, very tough place to come, especially when you are two goals down at half time.
"All things being considered, that goes down as an outstanding performance. At half time, we are two goals down and everyone has written us off, apart from the group of people I work with.
"There was no shouting or moaning at half time. I just told the lads that was a good performance and the fact is, they opened a chance the first and the second was a great goal.
"But the actual performance was there and we just needed to build on it. Getting a goal was a big marker and if we could get one, we asked where that could take us.
"The belief is locked in. We did it a lot last year and it's a belief system that has been built up over a long time. We talk about it a lot and it's a weapon. It's the culture and environment we set and this is where it's really at.
"I said to the lads at half time 'this is your growth lads', to have the mentality to come to these type of stadiums and handle everything, being two goals down and still go and play.
"That is the key marker. Results come and go, but the marker is how the team operate and the willingness, desire and mentality on show today, because that is what carries you forward.
"Where that can take us in the grand scheme of things, we'll see. The madness is though, it's just one point and we need a lot more points."