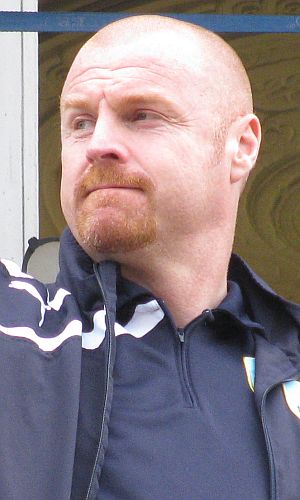 We arrived there on the back of them beating last season's champions Man City at the weekend to continue this run of results that has seen them remain unbeaten in the Premier League since mid-December.
"Over the last three months the games have been coming thick and fast, but the players have stood up to that," Rodgers said. "They have achieved the objectives that we wanted to. Now we arrive with ten league games to go and it's a period of the season that we're going to really look forward to.
"The nature of our game is based on the confidence to play, to pass and to move. You can see, aligned with that, the pressing in our game is very good.
"We've put ourselves in a very good position, but there's still a lot of work to go. At this moment in time, thankfully we're at a good level and we'll continue with that."
He said of tonight's game: "I thought it was an excellent performance. I think Burnley have showed this year that they are a very difficult team to play against, especially when they play on their travels.
"But as good as our performance was at the weekend, this was equally as good in a different way. The organisation defensively was very good. They had one shot on target and they have players who can cause you a problem.
"We scored two goals and had opportunities to make the game more comfortable. It was a very professional display and I'm delighted with the performance and the result."
Rodgers had some positive things to say about the Clarets and our manager Sean Dyche with whom he worked at Watford when Rodgers was manager there.
Speaking about Dyche and Burnley, he said: "I think they've shown all year he's done an incredible job there. Tonight was obviously a little difficult because we're in such good form and have such confidence, and you can see how well we're playing.
"But there are some outstanding players there and they're led very well. They have other games and I'm sure they'll get the points and hopefully they can stay up, because it's a club with a wonderful history, and an outstanding manager.
"He worked for me when I was in charge at Watford, and you could see then he was someone that would have a big future in the game, as a coach and a manager. He did an excellent job at Watford and has taken it to another level at Burnley.
"Regardless of how the season finishes, he should rightly be considered a contender for manager of the season in the Premier League."
Dyche, himself, pointed to how good Rodgers' team are when commenting on tonight's game.
"Sometimes you have to give credit to the opposition and we've seen tonight why these players get signed for tens of millions of pounds," Dyche said after tonight's 2-0 defeat.
"That was a highly expensively assembled group of players, playing at the top of their game and it's a hard task when it's like that. They have quality on the pitch and from the bench and that's part of being Liverpool Football Club.
"My lads are working hard and there is no lack of effort. The organisation was left wanting in the first half, and in the second half we got a handle on the game, but tonight it wasn't that we were particularly bad, I just felt they were very good.
"I'm no overly disappointed in our performance. People are trying and there is good physicality, energy and the will of the side is good. I thought Tom was good tonight, as was Ben Mee. Ross did well when he came on.
"They are still learning, but we just didn't have enough tonight against a team in top form and one that was totally different to Boxing Day at our place, when their good run started."
Dyche concluded: "It's a stiffer challenge for us because we are developing a side as well as trying to compete. This is part of our progress and it's a tough one to take, but we hold our hands up and move on to the next one.
"We have a chance now to take stock. We are in the middle of this run against top teams, but beyond that the feel of games changes and I totally believe we will be going strong all the way down the season.
"There are ten games to go and we will be ready."