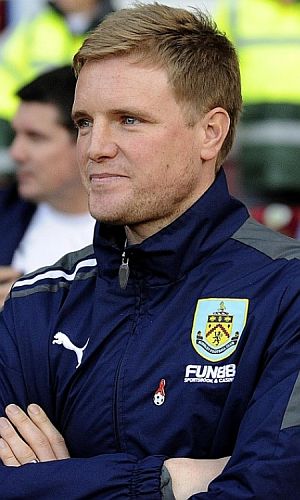 It was 1-1 at half time but Portsmouth should really have been in front, but their chance was gone as Burnley turned things round after the break to win the game comfortably.
Michael Appleton confessed Pompey's second-half display was unacceptable after they looked likely to go on and win the game during the first half. He said: "It was a good first half for us apart from switching off for their corner. That was very frustrating because we had showed the players Burnley's set-plays over and over again, and that routine was one of them.
"But we got back into the game, scored and had so many opportunities to go ahead. We should have killed them off in the first half, but we didn't and the second half was unacceptable.
"It wasn't the size of the defeat, it was the way individuals failed to compete the way they should have done. Too many of them lost their individual battles.
"Three of the five goals should have been dealt with very easily. We lost our discipline and ended up chasing the game. We gave them far too much space."
He added: "We've lost out on an opportunity to claw ourselves within range of getting out of the bottom three. It's going to be very difficult, but there are six games left and while we still have a chance we'll try to pick up as many points as we can.
"Going into the Burnley game I felt it was one we should win, but now we've put ourselves in trouble and it's going to take one mighty effort at the league leaders on Saturday.
"I can't think of a better game to have next. We'll do a bit of soul searching and hopefully get a different result next week. We've got a week to prepare and take our frustrations out on Southampton."
For Eddie Howe it was an end to a seven game run without a win and he said at the end: "We played some sensational football on the counter attack, especially in the second half and it's just a shame there weren't more of our fans there to see that performance.
"But those that were will go away thinking what a good player Danny Ings is. He has had a long wait, battled back to fitness and then we've played him wide right, which is not his position, but today he was so good.
"We know what Charlie is capable of. He's a real menace and caused them no end of problems, but Danny is more of an unknown quantity and to see him perform like that was a real highlight for me."
He added: "It just goes to show how a game can change because we they were the better side in the first half. For 35 to 40 minutes we were below par and struggled to get to grips with them. We decided to match them up with the diamond and from that point on we were in the ascendancy and probably could have scored more in the second half.
"I have to say I only really started to enjoy it after the fourth goal, but some of the football we played was a joy and with the age of the team we had out there, there are really positive signs.
"It just goes to show what we are capable of and that's the really frustrating thing because when we get it right we are a force to be reckoned with."
The concerns in the end were for the injuries picked up. Having confirmed that Jay Rodriguez would be out for some weeks, he said: "Martin (Paterson) felt his hamstring and we are not too sure how serious it is, but that's the real negative of the day.
"He is very important to us and we want to keep him fit. He's the ultimate professional who does everything right in every aspect and that's what will sadden him that he's picked up another niggle.
"Then Ben (Mee) picked up a back spasm and Kieran (Trippier) played the second half concussed after a whack of heads, so we've been in the wars today, that's for sure."