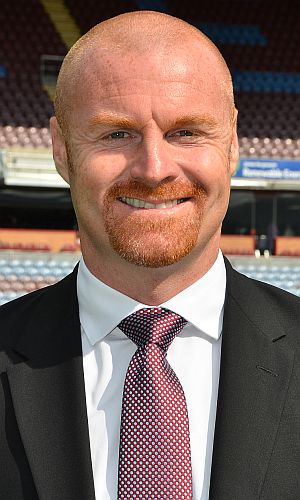 It was a big surprise when Pardew opted to leave Newcastle for Crystal Palace, but this was the club he played for and represented in an FA Cup Final in 1990, and he's made a good start there with two wins in his first two games.
Ahead of their trip to Burnley, comparing it with Newcastle's game here, he said: "It's a different game as we have a different agenda and a different game plan, so therefore our concentration has been on trying to affect them.
"I have an advantage over every other Premier League manager in that I'm going back there again because I've been there once already this season.
"It was a tough game, we only just got a draw there with Newcastle so it's a tough place to go but the spirit is good. We have some momentum with two draws and two victories in our last four so we'll take that to Burnley.
"Consistency is big but injuries can impact on that. We had great momentum at Newcastle and had six wins in a row but then we lost two or three key players and lost the next game and it was difficult to get it back.
"Confidence also plays a part, and the opposition plays a part, so we've got to make sure that we firstly make sure that we're all fit and then the consistency in selection will be there and we can focus on affecting the opposition."
Just as was the case a week ago with the home game against QPR, there have been suggestions that tomorrow's game will be another six pointer, but Dyche doesn't see it like that. "The whole six pointer thing is irrelevant to me as I just see it as a chance to pick up three points," he said.
"We look at every game like that because performances take care of themselves over the course of the season. You have to consistently deliver performances so it's not up to me to worry about whether people want to tag games as anything."
He continued: "Our form in the league has certainly been growing. I've mentioned that many times now about the belief in the group and how they're operating. They also look more comfortable at this level and of course I don't mean that in the sense of winning 3-0 by any means.
"They look more assured in how they go about their business and we're really focused on ourselves and what we want to do and achieve. I've been really pleased with that for a number of games now.
"There was always going to be a shift in the way the players operate and a maturation period I felt and it's certainly been seen over the last few games."
He's said it so often since becoming Burnley manager and again today he spoke about how influential the crowd at Turf Moor is in helping the team.
Looking forward to meeting Palace, he added: "Alan has taken up a different challenge and he's got off to a good start with two decent results against lesser opposition and then Tottenham.
"We know it's a big game and an important game but they all are for us and every game has been like that all season. I think our fans are enjoying what they're seeing and I don't particularly think they weren't early season.
"The fans were with us and they knew the team were operating and giving their everything. A few said to me they felt the Premier League had moved on from the last time Burnley were in it.
"They were in great voice the other night against Tottenham, as they do, and long make that continue because it's a powerful weapon. It is freedom to the players, that mental freedom, to go and play and that can be a real help going through the season.
"What I hoped for at the beginning of the season is what has happened, people have stayed steadfast with the team. They know the manager and the players are honest with them and that they'll get everything as a minimum and that we have real quality.
"That galvanised unity can be a real powerful thing and we've certainly built a one club mentality."