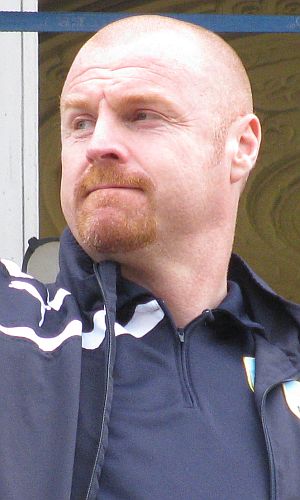 Wednesday haven't won since the opening day of the season but Carvalhal but he thought this was his team's best performance since he took over in the summer and deserved much better than the result.
He said: "When the game was 1-1, I think everyone in the stadium was waiting for Sheffield Wednesday to score the next goal. We were in control of the game, we saw so much of the ball and I was thinking that I was disappointed if this ends in a draw.
"But then we concede two late goals and that was not what we deserved. The players are very disappointed in the dressing room because they know, we all know, the scoreline was not a good reflection of the game.
"But congratulations to Burnley, they took their chances and there will be games this season when the opposites play very well but we will win the game."
He added: "We were the better side today and I am very pleased with the performance although of course not with the result. We will only get better and better, I am sure of that. We gave a very good performance today but that's football.
"We move on now and we are pleased we have a very quick opportunity for our next game against Bolton on Tuesday."
Sean Dyche was by far the happier of the two managers after this win. "That's three wins on the trot and that's not easy to do at this level, so it's a tough one for me," he said.
"There are good signs, the group are finding their way and it's a team that's still forming. I don't want to be hypercritical but I've said to the players there's still more to come and hard work to do on the training field.
"Not for one minute do I think we are the real deal, but I think we can mature and grow into something that could possibly challenge to be that, but we aren't at the moment. I know there's more to come from these players.
"The team framework is good, the energy levels are terrific and the one thing we have to do better is dominate the ball more and use it wisely. It's just tying it together now. Rouwen, Chris Long and the players coming back are looking fitter and Andre has different weaponry than the past players we've had."
Andre Gray scored on his home debut and Dyche said of his record signing: "Andre ran hard and got his rewards by the way, because that rawness he has, to chase down lost causes, is a vital weapon.
"There's good signs, but they are only signs and we need to be more fluid with the ball and open up teams more.
"They came with a good weapon in Nuhiu today. He was a handful and they played it up to him quickly and got their technicians in and around him. I think they will mould into a good side because they have brought in so many options. We knew we had to be aware of that and in the first half I didn't think there was a lot in it.
"For twenty minutes after half time I thought they were very good. They put us under a lot of pressure and we couldn't find a pass. I thought our two centre halves, along with the full backs, stuck to their task and Tom Heaton, weirdly, has hardly had a save to make. But slowly and surely the tide began to turn and I am really pleased."