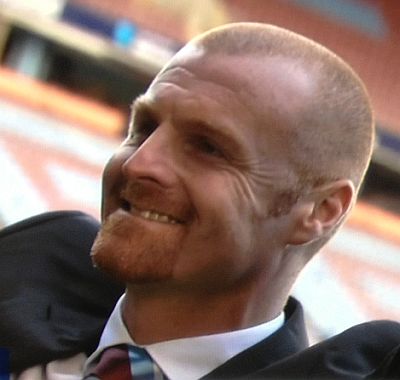 Warnock, who became a figure of ridicule during the time Stan Ternent was Burnley manager, replaced Simon Grayson as manager earlier this year having lost his job at QPR. He's been in the away dug out many times with various clubs, starting with Scarborough back in the 1987/88 season.
Today though he looks forward to managing Leeds at Burnley and ahead of the game he said: "One thing that is unique about Burnley is that the dressing rooms are underneath the away end and I'm told that the noise made by Leeds fans on previous visits has been deafening in there.
"Our fans always make a lot of noise wherever we go, but you don't get much more inspiration that listening to that sort of noise when you're getting ready to go out or at half time."
He added: "Burnley is what I call a football stadium, it's traditional. I used to enjoy going there to watch Sheffield United when I was a kid, and it always brings back memories. It should be particularly good under floodlight with the atmosphere our fans create.
"It will be a different type of test to Brighton, but it'll be just as difficult. The way this league is, every point is valuable."
Warnock has seen his side lose just once in ten league and cup games, but they have won only one of their last six in the league. "I don't think we've deserved much more to be honest," he admitted. "In two or three we've played poorly.
"At the start of the season when Becchio played well we played well. We lost Ross (McCormack) and Beccs hasn't been himself of late. We've looked to liven things up, but when you look at some of the sides in the top half they have that little bit more to choose from."
Clarets' boss Sean Dyche sends his team into the game having won on Saturday against Wolves, his first game in charge. Tonight he gets his first Lancashire v Yorkshire clash and said: "It's something I am getting used to, this idea of lots of either mini derbies or big derbies because of the close proximity of many clubs in the Championship up here, so I am looking forward to that and the players should be.

"They are on a nice little vein of form so they should be confident about what they are doing. but the main thing is to get three points. No matter who you play you're going out to win. Winning is the key."

Coming face to face with Warnock, he continued: "I know Neil quite well. He has been very good for myself and Malky (Mackay) in the past. He's been very open with us. They will be tough, that's how they play. Neil likes a tough mentality, as do I.

"It's important our players are aware of that. Neil insists on a certain mentality from his team, so we have to match that and go beyond it to make sure we're ready and to win a game."
Looking back to the Wolves win, he added: "Saturday was important for me as well. I am a young manager who wants to make my way in the game and that starts here with Burnley Football Club.
"What's in my recent past is gone, immediately. Now I am Burnley and that's something really important to get across and people get a feel of it the way I work and the way my staff work. I do show emotion and passion and I want the players to do well."