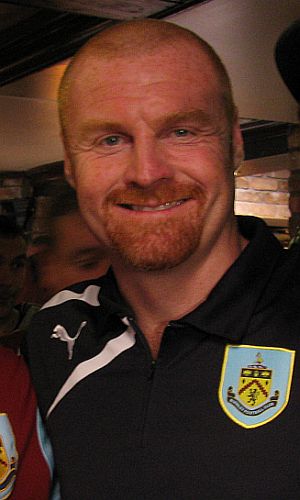 Twice two goals in front, the Premier League team finally won through by a one goal margin and after the game Pérez said: "We say in these type of games that anything is possible because the teams are playing without pressure.
"We started well and went 2-0 up but then didn't do so well and they equalised which woke us up. Then we tried to play our way again and scored another two goals.
"They had good chances, so it was a good game and like I said before, they are a good team in the Championship. They are doing well and have clear style and got chances because they deserved it.
"The most important thing is to get through to the next round because this was a difficult game coming at the end of a tough run for us. The players have maybe been showing some psychological fatigue so we are pleased that we are through and don't have to replay the game again like some other teams will have to do."
He added: "We always said that we would put out the best team to play the game. We assessed the players yesterday after training and decided to pick this first eleven because it was the team we wanted to face Burnley.
"Sometimes there are strange situations like today when there are a lot of goals in a game that isn't particularly clinical on our part, but as I have said, the most important thing is to stay in the draw."
Clarets' boss Dyche was a proud man at the end of the game despite going out of the competition, and was delighted with the way we played in the second half after going in 2-0 down at the interval.
"Southampton are a big club with some big players and we have more than matched them at the end. We were still going at it at 4-2 and 4-3 and right to the end," he said.
"One of our biggest mantras is to have no excuses, no fear and no regrets. We play, as we do, and we come off the pitch knowing we have given everything and I thought it was absolutely evident today.
"I am so pleased for the Burnley fans who travelled down today because once again they have seen their team giving everything to win the game. It's a strange one to lose a game and have a feeling of pride and that you have done everything to win it, but that's a really good mindset for us.
"We have shown that many times this season and that's what we take from this game, because we kept at it and were relentless.
"The harshness of the business is you don't always get what you deserve. We possibly deserved a little bit more and didn't get it, but if you perform like that often enough, you win more games than you lose."
He added: "The first half wasn't a bad one. We just didn't have that inner belief that we've had this season. They got a grip and of course goals change games.
"In the second half we looked more what we are about and their keeper made a worldy save from Sam to stop us going 3-2 up and turning the game around and in the end it has taken three goals from three England players and one from a right back who cost £2.5 million.
"You have to be respectful that they have those kind of players, but we more than matched them in the second half and I take great pride because we are at a club like Southampton and they went strong.
"I am also sure the players will take great belief and that can take them forward as we look to the league."