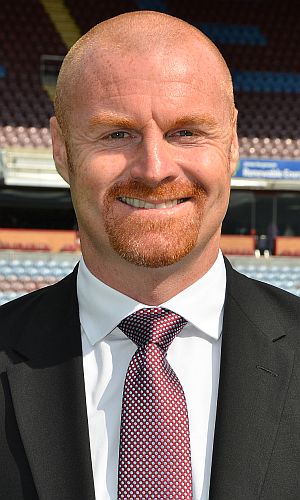 Sherwood took over on 14th February at a time when Villa were third from bottom of the table, above us, by one point, and Leicester. Such has been the change in fortune that they are now safe from relegation and are also looking forward to playing in next week's FA Cup Final.
He praised the fans for their part in the turn round when he spoke ahead of this game. "We want that all next season, that can only help," he said.
"The fans have played a massive part in keeping this team in the division. They deserve a lot of credit. We need them. We need them now, and in the future.
"We want to send our supporters home happy. It's a sell out and the last home game of the season. Not all of them unfortunately will get to go to Wembley, so this could be the last time for some of them to see the team.
"We want to send them home with smiles on their faces. We want to score goals and get a victory for them. We want to finish with a win. We owe it to our fans who have stuck with us through difficult circumstances. They have been fantastic and helped pull the team over the line.
"We owe it to them to give them a performance and give them some optimism to make them want to come back here next season. We're looking to go out with a win. We want to encourage our fans to come back next season, which will hopefully have a more positive outlook.
"We want to repay them. We want to give them a couple of goals to have a look at. I think they've been entertained since I've been at the club, but we want to show them the optimism to come back next season."
Burnley's plan is similar in that we are going there to try and get all three points. Manager Sean Dyche said: "We've made it clear all season that we plan to win every game and that won't change now.
"We attempted that last week, we created enough chances to win a game, didn't, which is probably the reality of our season. Going to Villa we want to give a performance for our fans who've been terrific all season, particularly on the road because it's always a costly business when you're travelling.
"The mantra will be the same. Next game comes and we want to win it."
Asked about taking some time out during the close season, Dyche joked: "Usually as a manager you get about an hour where you pretend that it's time off and you look at your kids and you're throwing them around the pool going 'Yea yea' and you're thinking I wonder if I could get him. I wonder if he'd come. Shall I do that? Shall I play 4-4-2, 4-5-1? Oh, I'm not sure.
"I'll probably get an hour, and that might just involve half a lager shandy, when I actually switch off eventually, somewhere over the summer."
He again said that he expects Danny Ings to leave this summer but when asked about keeping the core of the group together, he stressed: "The important thing, I think, is to keep the freshness in the players whether that's the core or not, because the core have got to be fresh for the new challenge and they've got to be hungry for it as well.
"It's my job to fathom that out, who is, who's not, and then we'll decide what reinforcements we need. We will be looking in the market, of course, to bring that freshness and to maintain that real hunger and desire inside of the group.
"We've been prudent in carrying out our business for varying reasons, not just because there isn't a desire to get players in the building because that's not been the case. I've said all along that you've got to build a club, not just a team and there have been so many changes that people unfortunately don't see.
"Here at the training ground where you've seen the diggers up and down getting all the pitches laid etc. etc. It costs a lot of money to do that and we've still tried to be competitive on the pitch which we have. That's allowed us to be in good shape moving forward and we'll benefit from some finance we have available."