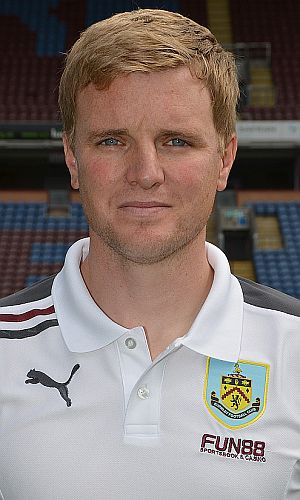 As is usually the case, we've got the comments from both managers but this week we've also got the views of Southampton midfielder Richard Chaplow who is hoping to get back into first team action after playing for an hour in the reserves this week after two months out with injury.
First it's manager Nigel Adkins. He said today: "We are approaching the latter stages of the season and we have a good, strong, healthy squad of players.
"I'm really pleased that we have arrived at this stage of the season and we only have Danny Butterfield and Dan Seaborne out injured. Everybody else is putting themselves forward, wanting to be involved, and with seventeen games in eleven weeks everyone will have to contribute.
"I said it at the start of the season that ten or fifteen teams will have aspirations of getting to the Premier League, and we are one of them. We have done ever so well this season, if you look at the Prozone stats of what is needed to play well we have been consistently at the top of the leaderboards.
"I think we are fit, healthy and focused as a team and we are really looking forward to the remaining two and a half months of the season."
He continued: "We like to play good passing football, but we are at the stage now where we have to turn good performances into putting the ball in the back of the net and keeping it out at the other end.
"We aren't hiding away from the fact that some of the results haven't gone as we would have liked them to have done, but these are the games that we are looking forward to now and we will be going into them with a positivity about ourselves."
Speaking on the fact that they haven't won at home this year, he said: "It's not a worry, because we are going to be positive from here on in. We are sitting second in the division and we have arrived at the latter part of the campaign with a good, strong squad of players and I have total belief in the players collectively and as a team.
"We are in a strong position in the league, and we can go out now and give everything we have got to get this football club back into the Premier League.
"We are all really positive because at last we have a game at St Mary's at 3pm on a Saturday afternoon, I think it was against Brighton in mid-November when we last had a 3pm Saturday kick off, so I hope everyone gets down to St Mary's.
"Let's fill the stadium full of Saints supporters and have that fantastic attitude and positive vibe amongst everyone because it will be a super game.
"It is traditional, but I don't think throughout all of December and January we had a game kick off at 3pm on a Saturday afternoon at St Mary's, we were at all different times for the TV or whatever. I hope everyone gets behind the players because they are going to cross that white line and give everything for the cause.
"We have 17 league games to go now in the next eleven weeks, we have done ever so well to get ourselves into this position and we have to keep that positivity about us and the unity that helps us stay together as one."
Clarets' boss Eddie Howe takes his team to St. Mary's with an outstanding recent run of away results but he knows this is going to be a difficult one for us.
"I believe it's going to be one of our toughest games of the season because they're a very good side and they prove that week-in-week-out," Howe said.
"A couple of months ago, though, Southampton weren't catchable and were miles ahead but my players have done a magnificent job in clawing that gap back to a level where you think possibly they are. If we can win the game on Saturday then there's not too big a gap between us, so it's a massive game for us."
He added: "A lot of clubs have caught up with them and now they're looking over their shoulders a little bit nervously. They're having a little wobble but I think that's only natural. I don't think you can go throughout a season where you're going to win every game and play the type of football they did at the beginning of the season.
"They had an outstanding start, but we've been positive in our approach away from home and we need to continue to be that way. We're not the type of side that's going to go and try and soak pressure for 90 minutes and scrap out a 0-0.
"Given the attacking players we have, we have to back their ability and hopefully we'll defend well as we have done lately because that's the key to our success. With our away form of late, we have no need to fear them. We will go there and play our game because we know if we perform we can beat anyone."
Finally to the Southampton midfielder who Burnley fans know so well. Chappy was used as a second half sub at Turf Moor earlier in the season when he received a warm reception from the Burnley fans.
He went on to win a regular place in the side until injury halted his season and now he's fit again. "It would be great to play against them," he said.
"I've got family and friends who are big Burnley fans. My dad's a lifelong supporter. He took me to my first Burnley match, a final at Wembley, when I was just about two or three years old. Apparently I slept through it.
"They were the team I supported as a kid, they were the club who gave me my first chance in football and now they are the team who next to Saints I would like to see get promoted back to the Premier League."
He added: "When they came down they had to sell some of their best players like Steven Fletcher and our own Danny Fox, but after a difficult start, the manager Eddie Howe has got them well organised. They are a fit, physically strong side who are particularly hard to beat at Turf Moor."