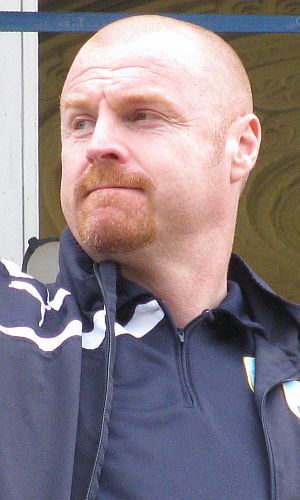 With the score at 1-1, Danny Ings won it for Burnley with our second goal, but Redknapp said: "I thought we were right in the game and that Burnley had lost their way a bit and then we have given an horrendous goal away. It was a shocking second goal, we have to defend better in that situation and it cost us dearly.
"The conditions weren't easy but defenders have to defend. For the first goal we had three men around their guy. We're not talking about Lionel Messi are we? And he's gone past three of us far too easy.
"The second goal was poor defending too. The ball dropped between two of us (Richard Dunne and Steven Caulker) and you have got to clear the ball our get your body in the way. You've got to be stronger. You can't give goals away like that."
Redknapp surprised everyone with the inclusion of his three stone overweight Adel Taarabt, but he explained: "He has trained okay and I have not got a lot of options up front. I only have two strikers at the club, Bobby Zamora and Charlie Austin, and Bobby couldn't train yesterday, his back was sore. I took a gamble and threw in Adel and I thought he did alright and worked hard."
That's ten defeats in ten on the road for QPR now. "No one is more disappointed than me but it's hard to win away," Harry said. "Seven or eight of that team were playing last year in the Championship and finished miles behind Burnley and 20 points behind Leicester, so we can't get carried away about who we are. We are scrapping away with the other clubs down there."
On the subject of scrapping, it might only have been words but there were problems between some of the QPR players and their supporters at the end. Harry said: "Someone said something to Richard Dunne, that was all.
"Kevin Hitchcock went and took Dunny away, someone just got the hump. He didn't go to have a row with anyone, he just went over and started applauding and someone had a go."
Dyche wanted to talk about our opener from Scott Arfield. "Scott's is a wonderful, wonderful goal. Two nutmegs at this level and a curler into the far corner is a sign of the quality we feel we have.
"If Alexis Sanchez had scored that, it is shown 100 times over the weekend. We might get two, but we're happy to go under the radar.
"Most people had us down as needing snookers by Christmas, but we don't. We are in there fighting and there's a big challenge in front of us.
"A lot has been made of our relentless attitude and people who have said that are right. We have a win and desire to constantly effect games.
"Credit to both sides because that was an ugly day to try and play football on. The wind was horrific at pitch level, but I felt we coped better.
"We created enough chances today to not have to finish with those nervy few minutes, and with the amount of breakaways we had in the second half today, the game should have been more under control towards the end.
"Credit to their keeper again, he made two amazing saves down there and two more today.
"It's pleasing to see the quality and the counter attacking was good. We just have to keep working at the detail in the final third."
Dyche added: "We are having to earn the right for everything we get and we did that again today for a big three points. I think they all feel like big wins at this level.
"There was a lot made of us not winning for ten games, in what was a period of growth for us, but there are real signs of the belief in the group now and although I suppose this is a big win from the outside looking in, it's just another three points on the board and we have to get many more."