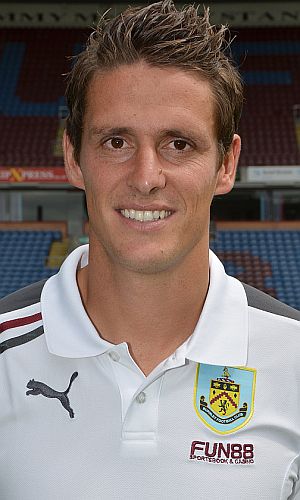 They've suffered two heavy defeats this season, at Peterborough as well as at Burnley, and they've just exacted revenge on the Posh and Jewell now wants the same.
Jewell said: "When you look at the Peterborough (away match) it was probably five minutes of madness which cost us that game, whereas at Burnley we were abject, there's no other way to describe it.
"It's an unfortunate phrase 'pub team' and it's sometimes difficult when you're so angry so soon after a game to choose the right words to say. It was a long old night travelling back and I think the players were embarrassed by their performance.
"The supporters who had gone up to Burnley on the Tuesday night saw a performance that wasn't befitting the players that we've got, and I'm part of that because I'm the manager. I'm not putting all the blame on the players, I'm saying as a group on that night we were rubbish, and there's no getting away from it, but hopefully we've put that behind us and there won't be any more of those performances."
He continued: "I think when you look at that midfield that night it was probably the oldest midfield ever in the Championship. That doesn't mean to say it was just because of the age we got beaten. As a team from back to front, from start to finish we were just totally out-played and totally out-fought.
"Sometimes you are going to be out-played and you accept that, but to be out-fought and not to show enough desire was the thing that hurt me most. We've all had those games in our careers and they're not nice. We don't want any more of them."
Looking forward to tonight, Jewell said: "They've got some good players. When we played them down at Burnley, as I say, it was a very poor performance from us.
"They came into that game on the back of beating Hull City 3-2 having been 2-0 down with 15 minutes to go and I think they were on a worse run than us at that time. And then they went on an unbelievable run and I think got into the top six.
"They probably epitomise the Championship - they were in the top six, they were in the bottom four I think at one stage and now they're probably mid-table.
"They played well against Cardiff on Sunday and I was just watching the tape of their game against Watford where they were 2-0 up. Rodriguez has missed the last couple of games, but he'll probably be back. I think he's as good a striker as there is in the Championship and I think he will eventually play in the Premier League, there's no doubt about that."
Jason Tindall spoke about the game for the Clarets, and having seen two draws bring an end to the run of defeats, he said: "We have to take a lot of confidence from our last couple of performances, especially the performance at Cardiff which was pleasing.
"It was something to build on. We went through a stage of keeping clean sheets consistently and then we dropped off that a little bit. We are a team that does create chances and score goals and it's important that if we can keep clean sheets and keep creating chances we will won more than we lose.
"The games are slowing being ticked off and we are down to the remaining few so it's important you pick up three points as often as possible. We are hoping to do that at Ipswich. It's going to be a tough game for us but that's the aim and if we can go there and do that it's one step nearer to the play-offs.
"When they visited us earlier on in the season they were on a difficult run and there was a lot of speculation about certain things going on there. Paul Jewell has done a terrific job to get his side into the position they are in when you think where they were a couple of months ago.
"They are certainly a different outfit to the one that was here at Turf earlier in the season so it's a tough game for us, but it's a game we know we can win."