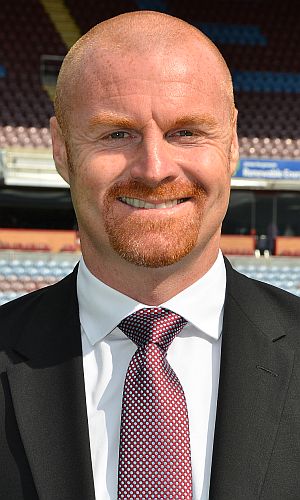 Bruce has seen his side pick up a couple of wins in the last three games but they are just one point outside the relegation places and he sees tomorrow as a really important game for his side.
"We realise the importance of the game," he said. "It's not going to be the defining game, but we'd love to get a result from it and that would put us in a healthy situation. But who can predict what is going to happen?
"All of the teams at the bottom responded last week, we did it the week before with two wins. It's been so up and down over the last few weeks, but make no mistake, we know that if we can post three points on Saturday you hope that will be three points towards keeping us up, but even then there's still two games to go and all to play for. It looks like it's going to go down to the wire and we've got to be ready for that.
"We caught Arsenal when they were on a good run of form, but before that our performances against Crystal Palace and Liverpool were excellent and if we keep to those standards we'll give ourselves a hell of a chance. A win on Saturday would be a tremendous result for us, so let's hope we can get it."
Bruce admitted that, despite the Clarets being bottom of the league, we will pose a threat to his side and he said of us: "I think the biggest compliment you can pay Burnley is that their honesty, integrity and the way they go about their work is fantastic.
"The biggest problem they have, like we all do at this end of the table, is scoring, but they certainly have a threat with Ings and of course we know all about George Boyd.
"Everybody wrote them off at the start and said they'd be gone by Christmas but they're still in there fighting. From what I've seen, there's no let up from them in what they do. They're fully committed and fully focused on trying to stay in this league."
Dyche made it clear when he spoke yesterday that we have never intended to prove the doubters wrong but to prove ourselves able to compete in this league.
"We've never been trying to prove anybody wrong. We've been trying to prove ourselves to be right in what we do," he said. "We've tried as a club to stand for something that is important and that is a group of people on the same pathway if you like.
"If you look down this season there haven't been stories of agents, or boardroom or this and that. It's just all been about the players, the team, the club and the fans and we've been aligned with that.
"There have been question marks about whether we spent enough, but we've been forthright in our views and we're just trying to say that's the reality of this club. This is the best chance we've got of moving it forwards in the immediacy and beyond that as well, so I've been pleased with the unity of the club.
"I'm frustrated with the position we're in of course and not getting as many wins as everyone would have liked but at present we're still alive and still fighting."
Looking towards the game at Hull, Dyche added: "It's another big game and we've had so many this season for different reasons. The last couple of week have been massive. We're obviously at that last chance stab at it really, you have to be reality bound with it.
"The lads are up for it and they have been all season. Margins are tight but we'll be ready to go again. The approach has always been to win and be progressive in our play throughout the season and we've tried to affect games in different ways; we want to attack teams.
"There is still belief in us, we still go forward and we still look forward to the next game and trying to win it.
"I'm expecting another tough Premier League game that's for sure. Steve (Bruce) is someone I like and have a lot of respect for. I imagine he probably thought their season would be slightly more comfortable but he's long enough in the tooth to know how tough this league is. He's been through it a few times at different clubs and he'll know we'll be going hard at it again.
"It's for us to turn up and give a performance, it's as simple as that and that is what we've been trying to do all season.
"There has to be an enjoyment in every challenge and it can't all be good news. It's hard to have a life full of good news stories, but there has o be an enjoyment level but usually, in life not just football, when you're enjoying it you give your best performances."