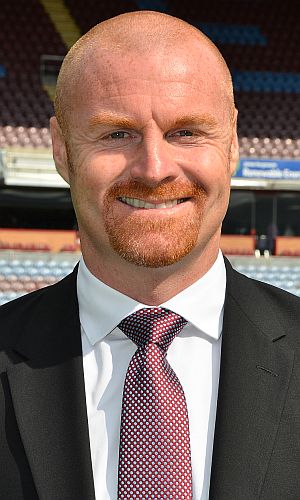 Both go into the game on the back of good results last weekend. Southampton matched our recent result, coming home from Stamford Bridge with a 1-1 draw against league leaders Chelsea, while the Clarets enjoyed a televised 1-0 home win against second place Manchester City.
Koeman is enjoying a first season in charge with his side currently sixth in the table and ahead of tomorrow's game he spoke about the difficulty at times of scoring goals. He said: "If you don't take the 8-0 against Sunderland, I think sometimes we need too many chances to score goals, but we still create opportunities.
"I think that's positive, and it's a total package of the team, how we like to attack and how we like to do it. Of course, it's all about the quality of the players in the last part of attacking."
Asked if the Chelsea draw had given his team confidence, he added: "I think so. I hope, but that we have to demonstrate on the pitch.
"It's a difficult game at home. Of course, the last result against Chelsea and the way we played for the first half will give us the confidence that a player needs to play good football.
"Burnley are doing well the last few weeks, they had some great results against Chelsea and Manchester City last week. They will make it very difficult, a different game, a different system that they play, more direct and it will be difficult."
Meanwhile, in the Burnley camp, nothing changes with the manager who remains as positive as he's done since the day he arrived at Turf Moor in October 2012.
"I feel the same as I have done all season," Dyche said. "We're operating in a good manner and I think we've been a tad unfortunate in some games where our performances merited more. In others we've learned a lot and we're always looking to move it forward.
"Now, with nine games to go, the learning curve has come to fruition. There's good signs of that but we've got nine tough games and we've to take each game as it comes and keep working hard.
"I've said all season that the one thing I've learned is that there is no guarantee. I think Jose Mourinho has mentioned it for a long time now that out of all the leagues he's worked in, this is the level that's hardest to guarantee your next result.
"If he's saying that about his squad at Chelsea then I think it's fair to say I'd think the same working at Burnley."
Speaking about Southampton, he added: "I think they're a very good side and while a lot was made of their sales in the summer, nobody had focused on their signings.
"Now it has grown into a very good season as it has gone on and they've actually spent quite a lot of money on players who can perform. The manager has a good grasp of the Premier League and it'll be a big challenge for us no doubt."