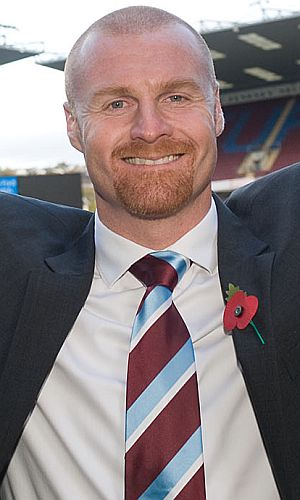 Bruce, whose side were in fourth place ahead of kick off, saw former Hull midfielder Dean Marney score the only goal of the game and said afterwards: "We had too many of our good players not playing as well as they should have been.
"That caused us a problem. We've got to rid ourselves of that Achilles heel and start taking something out of games in which we don't play well. The Championship has wrecked a few coupons today. It's a really difficult league because of the inconsistency of it.
"We didn't do enough in the first half and Burnley were comfortably the better side. If it had not been for our goalkeeper it could have been worse at half time. We did not pass the ball as well as we do usually and gave the ball away too much in the first half, and we didn't get the momentum going.
"We changed things for the second half because we had to do something, and we did get better and showed a bit of urgency, but we huffed and puffed a bit. When you analyse things, we haven't had a proper shot on target, even in the second half, so we deserved what we got. You have to give credit to Burnley because they defended very well."
For Dyche, it was a first away win in charge of the Clarets and he enjoyed it, both the way we attacked in the first half and how we defended after the break.
"It's important the mentality is right and the players have been fantastic all week, then come here without fear and delivered a performance," he said.
"In the first half the players were terrific. We found the balance we've been searching for in terms of defending well from good shape and then playing free-flowing football when we can. That was never more exemplified than the goal, which I thought was tremendous. It was a fantastic move from back to front and a great finish. It's the sort of stuff you see in the Premier League.
"We're not there yet, but it's nice that there are moments that suggest real quality, because that's what we have here. We opened them up a few times in the first half and the keeper made a great save from Ross, but the greedy man that I am I thought we should have been more than one goal up at half time."
He was equally pleased at the way we held that lead in the second half and added: "In the second half, at a difficult place to come against a team going well, having scored in every home game and winning six out of eight, we came under pressure.
"You are never going to be on top for the whole 90 minutes, but there were so many pleasing things about the performance, especially the fighting spirit and will and demand of the group not to concede.
"Hull threw caution to the wind, but it was only at the end it got a little harem-scarem. Until then it was hopeful stuff from distance, and overall I think we were deserving of the points today.
"I'm delighted with the performance and that the fans have turned up and seen the team work in many different ways today to win a football match."