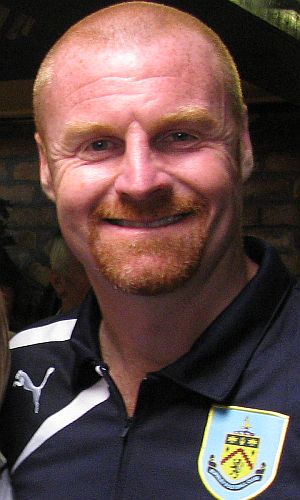 After the game Jones, standing in for manager Oscar Garcia, said: "I don't think we were defensive minded in any way. We never set up to defend and to just get a point. We came here to win the game.
"Credit to them, they put long balls in, put us on the back foot with aerial play so we had to defend well and we defended fantastically well.
"Ironically, we had a great chance at the end to take all three points but, I'm being brutally honest, that would have been slightly harsh on Burnley."
Dyche saw it differently and felt that Brighton came to get men behind the ball and frustrate us with the intention of winning a point.
"It was a tough one because Brighton have come here and really parked the bus, which I am surprised at from them," he said after our third 0-0 draw in ten games.
"I think they have some very good players, and tonight they were almost a 4-5-1 at times with Keith Andrews very deep into their back four. They didn't really move. They were pretty rigid with it and it's a great credit to us that a team of their stature and size came here with a game plan to not get beat.
"I thought the lads gave a real physical shift again. It was a dominant display in the second half. We've hit the post twice in the game and had a shot cleared off the line with Michael Duff on the far post.
"We got plenty of ammunition into the box and I was just a bit frustrated in the second half because we went a bit too long a bit too quick, but that sometimes happens when you are trying to forge a way through.
"So there were many good things again and the deciding factor against a team that parks the bus is to score first. If you do that they have to come out and the whole feel of the game changes.
"For long periods of the second half it was like an attack v defence training session, and sometimes that happens. We're just a little frustrated that we didn't break down that 4-5-1 because that's what you have to do to win a game."
It was almost lost at the end when Brighton got a late chance only to be foiled by Tom Heaton. Dyche added: "When you are dominant like that, it is very unusual that the opposition don't get at least one or two chances, but I am pleased to say Tom did well.
"At the end he has been there to make two big saves and it would have been a travesty to say the least if we had lost, but we've all come to realise what a top goalkeeper he is."
Dyche confirmed that Danny Lafferty and Keith Treacy, both of whom played in the last game, were missing through injury. He explained that Lafferty has a thigh injury while Treacy will be having a scan on a troublesome neck injury.