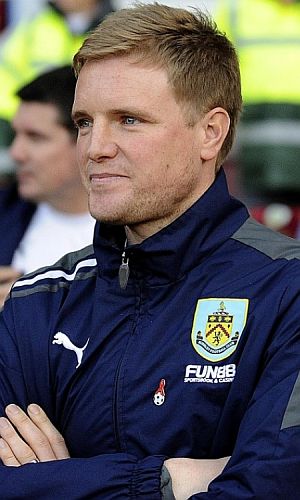 Fletcher's side are next to bottom of League Two but a late penalty took the game into extra time and it was only the shoot out that divided the teams.
"I thought the lads did really well to come to a Championship side away, especially after the miles we have done. To player like we did I'm pleased with the lads.
"We needed to change a few things at half time and we did. It was key not to panic at 1-0. I'm lucky that I have some good players. The average age of the team wasn't that high but they are technically good with the football.
"We settled into the game and got better and better as it went on. I'm disappointed that we lost because we could have gone on to win it. The lads are all disappointed in the dressing room but they shouldn't be after the performance.
Eddie Howe made ten changes the team that had played so poorly at Huddersfield, but I don't think he could have expected the night we got.
"I didn't want anything like that tonight," he said after the shoot out was won.
"It's obvious that we made a lot of changes with Saturday in mind, taking into account that Brighton didn't have a game. I wanted to make sure we are as strong as possible on Saturday, while still trying to win the game.
"I felt it was worth taking the risk because I needed to rotate the squad and give players minutes, but also blood the young lads and give them experience, especially Steven Hewitt. He's taken a penalty in a pressure situation, so it's been a great night for him."
Howe added: "We were a goal up at half time and in the second half we went into the mode that we wanted to see the game out. We had to take Charlie Austin off and protect him because of his booking, which was really harsh and when you take all those things into account it wasn't really idea.
"In the end we had players with cramp who had to play on, Alex MacDonald came off after tweaking a groin, and we needed Beast to make some great saves for us. He does fill the goal and you can't see a way past him. He didn't have a lot to do, but fair play to him because he was there when we needed him.
"We wanted to get through and we are pleased to get through. It was harder work that we wanted it to be, but credit to Plymouth who were well organised and sat very deep.
"We are delighted to be in the next round and we'd like the boot to be on the other foot and us to get a big tie because it's a lot easier when you are the underdog."