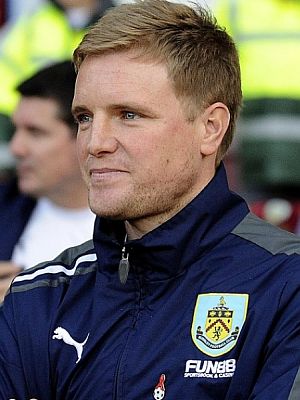 Asked about Ings after the game, manager Eddie Howe said: "We don't know about Danny at the moment. I don't really want to say one way or the other, but it is a concern because he's had to come off and we desperately want him fit, so we'll have to see how it is, whether the knee swells up and whether he has any complications with it."
Incredibly, Ings had lined up alongside David Edgar in the centre of midfield. It didn't work and it led to a poor showing from Burnley with Howe taking the blame.
"We didn't prepare right tonight and for that I take the rap," he admitted. "The lads have been away for a week so we wanted to give them a chance to see their families and I felt that reflected itself in the performance.
"It was a strange team because we wanted to give players game time and rest a few who had played a lot of football. We had to mix and match a little bit. David (Edgar) hasn't had a lot of football this summer for obvious reasons and we wanted to play Danny, who we rested on Saturday.
"Those two needed to play and needed to find a system to get them in the side in a position where they felt comfortable."
He added: "I guess it's a good time to lose a game, if there is any. We have a week to go before our first meaningful game and hopefully we will be ready for that.
"At this stage of the season I don't think it does you any harm just to have a reminder that football is a cruel game. It's good preparation in terms of the opposition and how we handle losing an early goal.
"I don't think we particularly handled it well, so from my perspective it is a good lesson and we've just given the players a reminder that you have to be 100 per cent focused every single game, regardless of the opposition."