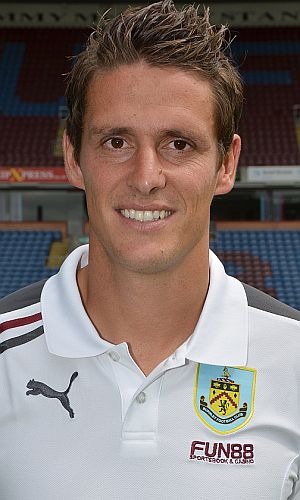 The familiar figure of Steve Cotterill is now in charge at Forest and he's been busy trying to do some business in the transfer market this week, but took time out to talk about his time at Burnley a club he says he still has a soft spot for.
"Burnley is a good club. I had a fantastic relationship with the Chairman, Barry Kilby, and the Chief Executive at the time, Dave Edmundson. They are top, top people," Cotterill said.

"I had a great time there. I remember Barry always used to say to me that I'd joined the club at the wrong time - i.e. when they had no money. I must wear that badge.

"I think they've done very well. They've got Michael Duff at one end of the spectrum who is 34 and who I had as a kid at 16 at Cheltenham. He's done fantastically well and almost played for 10 years at Burnley now.

"And then there's young Jay Rodriguez who I offered his first professional contract to. Everyone knows Jay now, he's on the scene. I'm pleased for those two - Jay is just starting his career and doing well and Michael is coming into his twilight years.

"Brian Jensen is probably the only other player I worked with who is still there but I've still got a soft spot for the club."
Jason Tindall stood in for Eddie Howe this week with the manager concluding the Danny Lafferty deal and he recalled Burnley's 5-1 Turf Moor win against Forest earlier in the season.
"At the time it was a terrific performance and scoring the goals we did was great, but it's certainly not going to be that kind of game going to Nottingham Forest," he said boss. "They have a different manager and it will probably be a different team that's selected.
"It was a great evening when we played them at the Turf. I'm sure it's going to be different at Nottingham Forest, but hopefully it will be a similar outcome in terms of going home with the three points. We have got some great results on the road recently and we will be looking to do the same at Forest."
He added: "If you asked anybody in the Championship if they are surprised where Forest are I think they would give you the same answer and say they are. It's a massive club, they have some terrific players and with how they have done over the last couple of years you can only be surprised.
"But it will be a very tough game for us. They are a dangerous side and if we are not fully ready to go out there and perform to our maximum it could be a tricky evening for us."