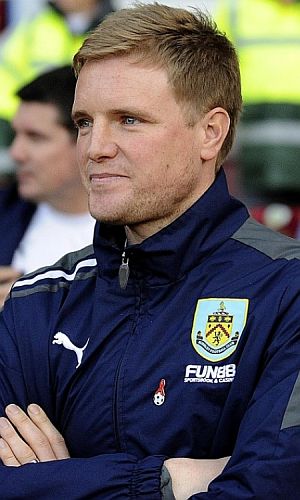 The Clarets were always positive in the game, always looking to get that goal to win it, but Pearson suggested we'd just about come and parked the bus, maybe getting his excuses in as his overpriced, overpaid squad have failed to deliver anything like what was expected of them.
He said after the game: "We've got two games left, we need to try to win those and finish the season as well as we can. We've got time to look at things, but we want to finish the season as strongly as we can with two good performances. It's important to finish as positively as possible.
"I won't be discussing any further than the next two games. Preparations are on-going, but firstly we need two positive performances. We haven't been consistent enough - back-to-back wins on two occasions was not going to be enough and that's the secret in any league."
On the game itself, Pearson added: "Tonight we tried to break down a stubborn side that came to keep it tight and got everybody behind the ball. We were the team trying to win the game and it's a frustrating night for everyone because the fans want to see us scoring goals and the players want to be positive, but some nights it just doesn't go for you.
"I can't fault their application, I thought right the way to the end we tried to put them on the back foot and create chances."
Eddie Howe, and I have to fully agree with him, didn't see it anything like that. He saw that Burnley had the better opportunities in a game that we could so easily have won.
"It could have been so much more," he said. "We had some great chances and there's no criticism of Charlie, who I thought was outstanding tonight. Any ball in there he came alive and he was so unlucky with the second half header.
"In the second half we had to dig in a little bit more, but we defended really well and with regard to chances we certainly had the best throughout the game."
Howe made two changes to the side that had drawn against Coventry with Josh McQuoid and Danny Ings making way for Marvin Bartley and Danny Lafferty. He explained: "We had a specific game plan which we worked to and to be fair to the lads they carried it out brilliantly.
"We tweaked things and I wanted us to defend a little bit deeper because of their pace up top. The aim then was to block midfield and hit them on the break with the good front players that we have.
"It's just a shame we couldn't finish off one of those moves, but this again gives us something to build on and we continue to hopefully get some steely resolve about us and pick up points in tough places."
He continued: "I just felt Danny (Ings) needed a rest. We have to remember that he's only 19 and he's had a serious injury. I just felt against Coventry he looked a little leggy, so we decided to err on the side of caution to give him a breather.
"I was really pleased with Danny (Lafferty). That was a big test, but he came through really well defensively. I still don't think he is 100 per cent ready to play, but needs must at the moment.
"We have worked with him and built him up strength wise because he has moved up quite a big step, but that's three tough away games he's played now (Cardiff, Ipswich, Leicester), so he can take great heart from his performances."