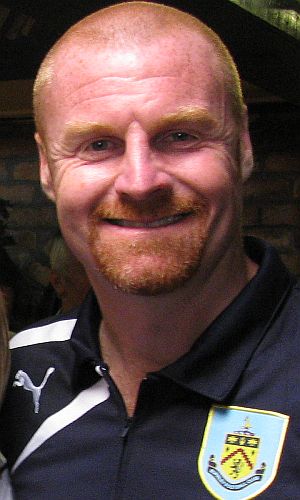 Johnson had seen his side hold the Clarets for 74 minutes until substitute Keith Treacy gave us the lead and he said after the game: "We feel as though we let that one slip out of our hands. We had a good hour and we looked Championship for the first 45 minutes.
"At this level, you have to take your chances. If you don't, all opposition teams will have some part to play and when Burnley did, we suddenly capitulated.
"We've got some people who have not hit Championship form. We haven't come in this league to be the whipping boys, so we're actually a bit disappointed by the start. We've got to be careful of a pattern where we become shrinking violets in the last 25 minutes."
Dyche saw it as three points well earned. "It was a very good win against a team who have every right to be in this division and who don't give a lot away," he said. "We had to remain patient in order to win and we did that.
"We didn't do as well in the first half as we'd like. It was a nearly performance but not enough. In the second half we slowly came more into the game and ended well."
There will be much debate on whether Treacy meant to do what he did for the first goal but that doesn't bother Dyche. "I'm not bothered whether Keith meant his goal or not because the subs did very well today," he added.
"Substitutions don't always work, but we make it clear how important they are and what a difference they can make. We believe in the whole group and once the substitutions were made they affected the game and in the end we ran out worthy winners over the last 20 minutes."
That's seven points from the first three games and Dyche said: "It's a good start and all credit to the players here. There's a lot of noise in the background about selling players and this and that, but I have maintained there are some good things about this club.
"That doesn't mean you win every week, but the board are trying to run the club properly and appropriately, whilst still challenging on the football pitch.
"The players are going about it in the right fashion at the moment, but I still think we need players in the building to add competition to the squad. That's an ongoing process, but at the moment they deserve everything they get.
"We have to plan accordingly, it's as simple as that. We are a club that is rich in history and I have mentioned that several times. I am still learning about the history and it's a fantastic thing, but we can't live in the rear view mirror.
"We have to move forward and part of that is the financial base of the club. We still want to be productive, and bringing in players is an ongoing process, but we are looking and we are active."