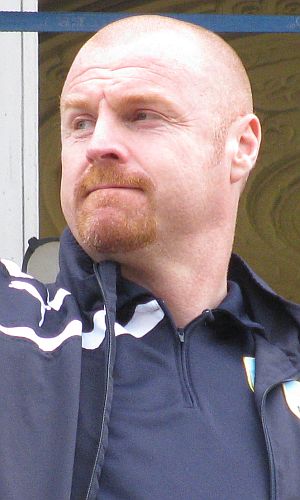 "I thought we settled into the game well," Powell said. "Whether it was a penalty or not, all I can say is that my players are adamant it wasn't. I've always said that if you go to ground, you give a chance of a penalty being given and sadly it was. You always look at the reaction of your own players and they were adamant.
"It was a very good finish by Andre Gray for his second goal; that is why you pay the money for him. He's very good.
"I thought the response in the second half was possibly worthy of getting a point today. That's what I wanted and demanded from the players in my half time team talk and they gave me and the supporters that. I wanted to give our fans something to be proud of.
"We had a lot of passages of play and enjoyed a lot of the ball, but as soon as we got in the final third the cross or decision just wasn't right. I keep saying to them that is the most vital part of it.
"We are building from the back and through midfield, but we're lacking confidence in the final third. We got that a bit better in the second half, although not from our corners.
"I thought the two subs (Nahki Wells and Kyle Dempsey) that came on made a bit of a difference as well. We took the game to a side that was gracing the Premier League last year. If there had been another five minutes, we could have got something out of it. I'm very proud of their second half, but the kick in the teeth was the penalty and conceding the second goal. We didn't give ourselves enough chance."
Powell, asked about having to play against teams like Burnley, added: "They are a very good team and we've given them a run for their money. We want to get past these teams, but we know when you get down to the real facts they are established sides with bigger squads.
"We are competing hard and as well as we can. I don't want our players ever doubting that they should be playing against these teams, because they are good enough. It's just about consistency. We're not far off, but it's a relentlessly tough league."
Sean Dyche was delighted to kick off year four with a win but said: "Credit to Huddersfield because they came to play, but I felt we dealt with them well overall, other than the last five minutes following a breakaway goal.
"Before that, we had enough chances and scored two good goals. The first, from the penalty, came from a great move from Tom Heaton and them not touching the ball. The second was a similar thing, with great link play between the two strikers to get in behind and it's a sublime finish.
"Andre has that edge about him where he has now fear. If he misses, so what, and I tell him that I'm not bothered, so long as he's in there to score, and he's certainly doing that.
"As the Championship does, it throws up an interesting last five minutes and then they are putting the ball into the box, but I felt we dealt with it well in the end and ran out worthy winners."
The manager received a third anniversary cake from the directors at yesterday's board meeting. He joked: "I was expecting a Rolex, but in these parts you tend to find they don't do stuff like that.
"I got a cake though, so I was buzzing off that and I thank them for it. I did think there might be a Rolex in there, but when I put the knife in, it was just sultanas. Maybe another day!"
On three years, he said: "It's certainly gone quick in my mind, but long in the world of management. I believe I'm flirting around the top 12 of managers in the entire league now, which is an achievement in itself given the demands.
"But the main work has been done by my staff and the players, all the different players in my three years, the board and also the fans. After a tough first six months for me, they really have taken to me and what we are as a team. That connection is strong and long may that continue."