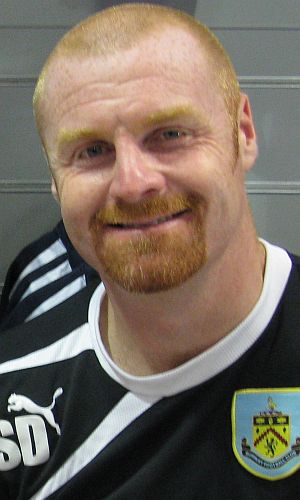 Preston played Coventry at Northampton on Sunday, a game that ended 4-4, but Grayson is thankful of the opportunity to get back into action just over two days later.
"I think it's a great thing for the players, sometimes you can dwell on a result and performance and not play for over a week," he said.
"This time it's a two day turnaround, so the players will get their recovery day on the Monday and Tuesday we're ready to go and go out all fired with no better game than your local derby. We've obviously beaten Blackpool and we'd like to turn over Burnley if we can do."
Preston could have had the game moved to Wednesday because of their Sunday game but Grayson explained their reason for keeping it as it is. He said: "We could have played Wednesday night and given ourselves that extra day of recovery but we've given ourselves the extra day of recovery for the league, which is the most important thing for us now, we've always stressed that, but that doesn't mean to say we take this game with any less importance.
"We know about Burnley, they've had a good start to the season. Sean has them well organised and disciplined. Yes, their goalkeeper got sent off at the weekend and they were up against a good Brighton team, but they've certainly had some good results and players that can be a threat.
"We know what we're up against but Blackpool had similar players that can cause you problems and we really want to concentrate on what we can do better when the opposition have the ball and also when we have it, what we can do better as well."
Grayson spoke about the advantage of having the dressing rooms in the stand that houses the away supporters.
"I've been there with Leeds and we had three or four thousand fans there and we've been two goals down at half time in two games and your team basically listen to the supporters and use that as a motivation.
"We've won both games 3-2 so hopefully we're not involved in too many goals again but it's great for our fans to go there and make some noise, really get behind the team."
[Grayson must be somewhat confused, one of those games was won 2-1 by Leeds].
He ended by saying: "It's one of them games where there's a lot at stake. Burnley will be desperate to win it, believe me, and they know how tense this game is and it's got all the ingredients of a great cup tie. Hopefully we can come out on top again with someone making the headlines again."
Speaking ahead of the game, Dyche has confirmed there will be no experimenting with his team, that he will be going in with a strong line up to win the game.
He said: "I understand the notion of resting players and giving chances to others. Personally speaking, we have just come out of pre-season and I don't think players should need rest this early in the season.
"I want to form a team that wins, it's as simple as that. I want that ground into the players and they are delivering it, so I will be picking a team that can win."
He added: "It's a good game for the players and fans alike. Both parties will want to go through, which makes for a good tie.
"There is no such thing as a banana skin in my view. I know the terminology exists, but people said that about Yeovil and I think it's a disrespectful term to other teams.
"You have to go about your business in the right manner and if you look at Preston's players, it's fair to say they have one of the better groups of players in that division. They want to go up and I am sure they will want to get through in the cup, so make no mistake we will be ready."