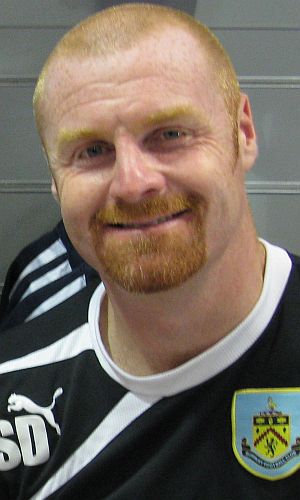 Worthington, who saw his side concede four home goals last time he was in charge against Burnley, that at Norwich in 2006, was disappointed at the result but not so much with the way his players performed at times during the game.
He said: "There are a lot of positives from the performance. A lot of the game I was very, very pleased, we competed well.
"The thing that disappointed me most was that for the first 20 minutes of the game we never started. We never won a header, we never won a tackle. We were too far off Burnley and they're a Championship side. If you let good players play they will take advantage and that's exactly what happened.
"After 20 minutes we started to do what we can do and we were a force in the game. We were right back in the game up to half time and you'd say up until the last 15 minutes, when we started to get a little bit stretched with the goals I was very pleased. We competed well. There were balls in the box that just didn't drop for us tonight. I was disappointed with four goals put against you because I honestly thought we could get a good result against Burnley, but we stuck at it and that's very important."
He continued: "The good thing for me is I'll learn from tonight and the players will learn. We've got to do that as a group and we've got to do what we do well and keep doing it because when we don't do it, like anybody, you become a very ordinary side.
"We don't want to be that. If you want to be in there week in week out you've got to do the things that you're good at on a regular basis and make sure you're ready for each game because they come thick and fast now the season's started and I keep telling the players that in the Premier League and Championship they do it, exactly the same as ourselves, no excuse why we can't do it apart from the mental side and that's something I'll continue to work on."
Asked about Burnley's early dominance and the threat from set pieces, he conceded: "There was an array of set pieces. We had a lot of them down on the match report. The first goal's unlucky from our point of view where it's gone through Oyebanjo's legs on the line but they put it in there and if you put it in the area you expect something maybe can happen and that's exactly what happened."
For Dyche it was a first cup win as Burnley manager with his only previous cup game having been the 1-0 defeat at Barnsley in last season's FA Cup.
He started with the same eleven who kicked off against Bolton and revealed: "Other teams might feel they want to keep everyone fit and sharp. My personal feeling is this is only the second game of the season.
"We've had pre-season and we only have three more before there is an international break, so I don't really feel I should be resting players now. There is a difference between giving players a chance and resting them, but I didn't feel the need to rest anyone.
"I felt they looked bright on Saturday and they were fresh again tonight to deliver a performance that deserved to win."
On the performance, he admitted: "These games can be awkward affairs, but I think we made good work of it tonight. We started unbelievably in the first 20 minutes and it could well have been three. It wasn't and to be fair to York they came back and really put it on us for about 20 minutes before half time.
"We managed to settle things again and ran out worthy winners in the end. It's very difficult to dominate football matches for 90 minutes and York really made sure we manned up. Tom made a good save early in the second half, but overall we created enough good chances and in the end I think our quality shone and we got the right result."