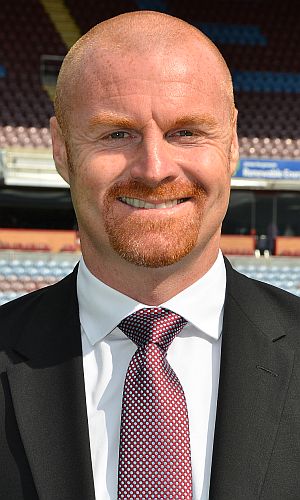 He's been in charge of Brighton almost a year, since New Year's Eve 2014 having taken over from Sami Hyypia who departed just days before Christmas.
He brings his side to Burnley having enjoyed the international break, something he appreciates as a manager in the Championship. He said: "If you spoke to most managers in the Championship with the volume of games we have, then it's a good opportunity.
"We now go into a heavy schedule of games; I think the next international break is not until March.
"These breaks have given us a really good opportunity to work with the players, assess where we are and give rest and recovery to those that need it. So we hope it's come at a good time. Normally the next game is a good indicator."
That next game for them is Burnley and he said: "They have got an extremely good manager who has managed the club very well in the time he has been there.
"If you look at the Premier League season, they didn't invest like some of the other clubs in the division, so they probably went into that season as one of the favourites to go down, but I always felt they had a chance of staying up.
"They were always in with a chance and with a little bit more fortunate and the small margins, they might have stayed there. That's testament to the work Sean has done with the squad that he's got."
Burnley return to Turf Moor after two and a half weeks since the Fulham game. Since, we've won a point at Wolves in a 0-0 draw and now face one of the toughest of opponents in the Championship.
"For sure it's two teams who quite obviously mean business in the early part of the season," Sean Dyche said. "But everyone knows the belief we have in what we are doing and how we are playing, so it'll make for a good game and a good occasion.
"They've got good style and I like and respect Chris (Hughton) and Colin (Calderwood) a lot. They've got a good group there and maybe a few players there have gone under the radar.
"We know from playing against them a number of times over the years that they've got good players and they are now looking well organised and ready to play."
Brighton are the only side in the Championship still to lose but Dyche said: "I'm not worried about Brighton's unbeaten record. What's gone in the past has happened, we are more focused on us and the future.
"Probably we have been enhanced by the squad we had the last time we were in the Championship. There's a bigger demand because of the quality and the numbers that we have in the squad, but rather than just play the numbers game we have maintained a good quality.
"I think every week is a big week for us because every game is a challenge. It's not a given every week, so I think we need to prepare correctly and we will take on every challenge that is placed in front of us.