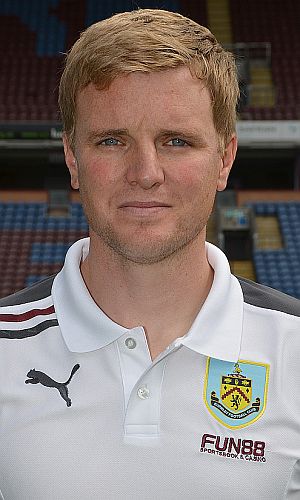 We had no midweek fixture but Cardiff had a home game against Hull, a game they lost 3-0 and manager Malky Mackay said ahead of tomorrow's game. "After Tuesday evening it's good for us that we've got another game on Sunday in which we can bounce back. That's positive, but there are downsides to having so many games.
"We've played something like ten games more than some of the other sides around us in the division at the moment. We've had four games in nine days and this has been a busy and tough period for us. It's important to keep the lads as fresh as possible, physically and mentally. I've got good medical and sports science staff who do their best to ensure that that's possible.
"It's certainly something we have to think about and look at. People play themselves in and out of the side. Every time we pick a team freshness and form is something we consider. Form is the most important thing."
He confirmed that they would be without loan player Haris Vuckic who has returned to parent club Newcastle United. "Haris Vuckic won't be returning to the Club though unfortunately," he said. "Haris was a terrific young lad to have around the place, smiling every day. He's going to be a real talent and someone who Alan (Pardew) felt would benefit from Championship experience.
"Unfortunately Newcastle have picked up three injuries in the past week so he has to provide cover, though Haris, Alan and I all wanted the player to stay here longer. But that's football; we have to keep looking forward."
Mackay did admit to having one real concern about Burnley. He concluded by saying: "Burnley have one of the best centre forwards in the League playing for them in Jay Rodriguez and any side who has that is in with a chance of reaching the Play-Offs with ten games to go."
Rodriguez, however, remains a doubt for the Clarets after coming off at half time in the home draw with Crystal Palace last week. Definitely back though is manager Eddie Howe who missed last week because of the sad death of his mum Annie.
He's returned to work as, he said, his mum would want and is looking to get the Clarets heading back up after one point in five games.
"It's been a disappointing sequence of games in terms of results. I still don't think we are miles away from where we need to be but we need to defend better and we need to score more goals," he said. "I think that's a collective effort. We need to see more goals coming from all areas of the pitch.
"Jay Rod has done well to play all the games he has this season. He has just had a slight niggle in his hamstrings and his groins which has been there for a couple of weeks and it just flared up against Crystal Palace and he felt he couldn't do himself justice.
"He did actually perform really well in the first half, so it was a real blow to lose him. He is the one who is doing it for us at the moment. He is the one scoring the goals so we desperately want him fit, but we don't want to damage his long-term health so we will see how he is.
"Danny Ings came in and did really well and we have Martin Paterson and Charlie Austin so we are not short of numbers up front, but Jay Rod has been excellent this season and we want him with us."
Howe added: "It's never easy going to Cardiff. I have seen them a lot this season and Malky has done a fantastic job.
"They were fantastic against Liverpool in the Carling Cup final. It was a brilliant performance so we know when they are at it, they will be a stern test for us, but it will be two teams who are very keen to win.
"We have to make sure we concentrate on our performances and keep our standards high. The aim is try and win every game, it has to be. I still believe in the group of players we have, but we will wait and see whether we have left ourselves too much to do."