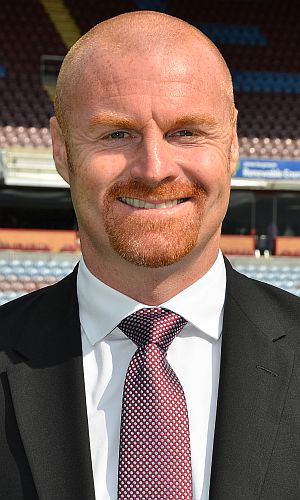 Pochettino admitted they were facing a difficult game. He said: "Burnley is a very difficult team. In the last few games they have had a very good performance and it is not an easy game, not in the Premier League, it is never an easy game."
They come into the game having beaten Newcastle in the Capital One Cup and he added: ""We were happy because our performance was very good and we enjoyed the game but we have to stop now to ensure the game is in the past.
"We need to focus and concentrate on Burnley, a very difficult game, a very physical team and we need to be ready for Saturday at 3 o'clock because it is a very important game for us. We need to get the three points for us to stay more up in the table.
"All teams want to be consistent in their performance and after our victory in the Capital One it is very important to be confident and play well."
Burnley travel to London looking to build on the recent upturn in form and Sean Dyche said today: "It's important we're ready to do business from our point of view.
"I always speak about the awareness of opposition because you have to be, never more so than at this level of football, but it's still all about what we do and how we go about our business first and foremost.

"They're a very good side and it seems like their way of working is beginning to take effect after an up and down early season period. As I've suggested before, no game is a walk in the park in this division, there is not one in many but certainly not in this one.

"Every game is a big game and every game is important and there will be high expectation at their end I'm sure of that. Spurs playing Burnley at their place, I think it'll be a big expectation for them to not only perform well but to win."

Having got those good results recently, he added: "The players will be ready for the weekend, mentally and physically the stats show they're outstanding and they're showing great signs of growth in the division.

"Tactically there have also been good signs as to how they're operating. We've still got to keep that clinical edge up front and I spoke of making a better quality of chance early season and we've done that.

"People forget that in the first ten games we played seven of what was then the top ten. After ten games we had a stock take of where we're at, what the stats were like and how we were performing. Then got a win which changes things slightly.

"I said last week after our win against Southampton that we're going to have to fight for every inch. We're going to have to find different ways of winning as well so let's see how many we can get."