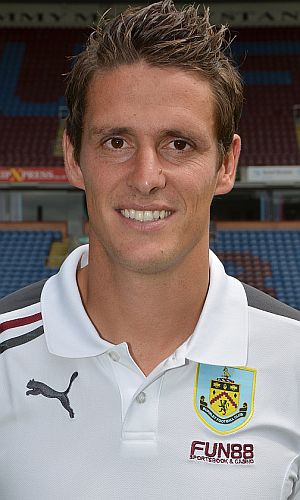 Last season it was all three lost in a devastating Burnley response in the last few minutes against Preston and today it was that one goal which was enough to give us a draw.
Ferguson was disappointed and said after the game: "We were in such control in the first half, but we were so careless in the last third. The game should have been over before half-time.
"When you're on top, especially at this level, you need to take your chances, and we were really careless with the final ball and defensively it was a really poor goal to concede. There's no way he should be scoring from there.
"I lost count of how many times we had spare men in and we tried shots and missed the target, so that was disappointing. Our game plan worked really, really well in the first half, but in the second half we just couldn't get out.
"It would have been a massive three points, any three points is big, but it stops the rot and it's as well as we've played for a while, and now we've got a nice easy game against West Ham!"
Jason Tindall took over press duties from Eddie Howe after this game. "I guess that's a missed opportunity," he said.
"It was still our aim to win the game, even at half time when we were a goal down, but the main thing is we haven't lost the game. We've only lost two in 12 now, which is a great run and if we can continue that form then who knows where that will take us.
"I thought we deserved to win the game though. We were disappointing in the first half, we know that, but we felt Peterborough's chances were mainly down to our sloppy play and individual mistakes.
"However, in the second half it was a terrific response to going behind and I felt we had more than enough chances to win the game."
He added: "I think we have to be more consistent over longer spells, especially at home. You could see for 45 minutes in the second half it was constant pressure on the Peterborough goal and we need to do that for 80 or 90 minutes, but two months ago, I think we might have lost that game today.
"In the end Jay has produced a little bit of magic and come up with a spectacular goal and we are pleased we've got something out of the game.
"The conditions weren't ideal for spectators or players. But I don't think it would be right to blame the conditions. It was the same for both teams and you have to be professional enough to adapt."